reMarkable Life Planner
$9.99
Added to cart.


Continue to checkout
OR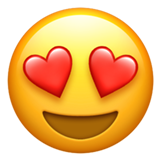 37 reMarkable Planners
+Future Releases & Updates
$19.97
Added to cart.


Continue to checkout
After purchase, enjoy unlimited customizations and downloads of your planner or bundle at no added cost
Craft Your Life's Journey with the reMarkable Life Planner. Every page is a promise to harmonize your dreams and daily tasks, merging productivity with passion. Seamlessly combine wellness, finance, and aspirations, paving your path to excellence.
🌟 Yearly Vision: Comprehensive pages set the stage for a fulfilling year of plans, goals, readings, and more.
📈 Quarterly Mastery: Our templates guide you through every quarter, fostering focus and introspection.
🗓️ Monthly Brilliance: Detailed templates let you shape each month with clarity and intention.
🌍 Weekly Wisdom: Four distinct layouts provide flexibility to structure a balanced week.
🌙 Daily Magic: Infuse every day with gratitude, wellness insights, and strategic task management.
📖 Personalized Project Canvas: With 10 unique sections and 2 customizable pages for each topic, you have the freedom to shape every project narrative, ensuring no detail is overlooked.
💡 Productivity Power: From Wheel of Life to Mind Maps, elevate your efficiency game.
💰 Finance Fundamentals: Navigate your financial journey with expertly-crafted budgeting tools.
❤️ Wellness & Wholeness: Comprehensive templates support a holistic approach to well-being.
💪 Fitness Finesse: Document each fitness milestone, from workouts to wellness walks.
🌐 Digital Domains: Strategically curate your digital footprint and engage with insightful readings.
📝 Notes Nirvana: Thirty diverse templates await your thoughts, ideas, and reflections.
Elevate your everyday and set forth on a life well-lived. 🌟🚀
Features
Hyperlinks
for easy navigation
Tabs
for quick access to important pages
Custom dates
that fit your needs
Customize Your Planner
adapt your planner to your life by choosing the most suitable layouts
Sunday / Monday
start day of the week that you prefer
Editing mode
draw, write and sketch on the go
reMarkable Life Planner
$9.99
Added to cart.


Continue to checkout
OR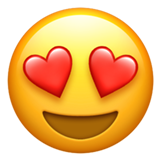 37 reMarkable Planners
+Future Releases & Updates
$19.97
Added to cart.


Continue to checkout
After purchase, enjoy unlimited customizations and downloads of your planner or bundle at no added cost