Digital life planning is a great way to organize yourself and start achieving your goals. You will be able to personally plan your daily routine, keep abreast of upcoming events and start wisely managing your time.
Do the things that are important to you, calculate the budget, track income and expenditure of finances, analyze what you have achieved and what you should strive for, writing down useful notes and annotations regarding certain tasks.
Choose the best Digital Life Planner, download it to your tablet and easily control your affairs with your favorite handwriting app.
Features
Hyperlinks
for easy navigation
Tabs
for quick access to important pages
Custom dates
that fit your needs
Customize Your Planner
adapt your planner to your life by choosing the most suitable layouts
Sunday / Monday
start day of the week that you prefer
Editing mode
draw, write and sketch on the go
Compatible with

Goodnotes

Notability

Noteshelf

Xodo
Samsung Notes
Digital Life Planner [Dark]
$9.90
Added to cart.


Continue to checkout
OR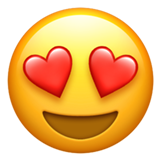 65 iPad Planners
+Future Releases & Updates
$19.97
Added to cart.


Continue to checkout
After purchase, enjoy unlimited customizations and downloads of your planner or bundle at no added cost