iPad Life Planner - Get Your Digital Planner Template PDF for GoodNotes, Notability (New Edition)
$7.95
Added to cart.


Continue to checkout
OR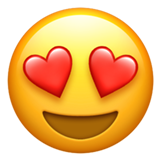 65 iPad Planners
+Future Releases & Updates
$19.97
Added to cart.


Continue to checkout
After purchase, enjoy unlimited customizations and downloads of your planner or bundle at no added cost
Organize your schedule, prioritize, set goals, make a to-do list, and start making your life dreams come true. Here is one of the best digital planners that you can personalize and customize to your preferences.
Choose the start date of the calendar and the week's start day (Sunday or Monday). Pay attention to the possibility of choosing and configuring additional layout options. Download a customizable personal planner in PDF format and enjoy using it on your device. Compatible with iPad and Android tablets. Available for popular handwriting apps such as Goodnotes, Notability, Xodo, and Noteshelf. Supported by Apple Pencil and another stylus.
Enjoy all the benefits of working with digital tools against the backdrop of paper planners. It's a really perfect solution for doing absolutely everything. Plan your time, track your to-do lists, manage your finances, control your meals and weight loss, use the calendar on 2023 - 2024, handle work and personal matters efficiently, and much more.
Features
Hyperlinks
for easy navigation
Tabs
for quick access to important pages
Custom dates
that fit your needs
Customize Your Planner
adapt your planner to your life by choosing the most suitable layouts
Sunday / Monday
start day of the week that you prefer
Editing mode
draw, write and sketch on the go
Compatible with

Goodnotes

Notability

Noteshelf

Xodo
Samsung Notes
iPad Life Planner - Get Your Digital Planner Template PDF for GoodNotes, Notability (New Edition)
$7.95
Added to cart.


Continue to checkout
OR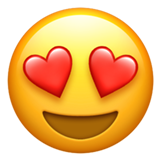 65 iPad Planners
+Future Releases & Updates
$19.97
Added to cart.


Continue to checkout
After purchase, enjoy unlimited customizations and downloads of your planner or bundle at no added cost