reMarkable Meal Planner
$9.69
Added to cart.


Continue to checkout
OR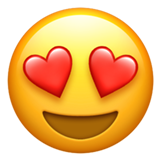 37 reMarkable Planners
+Future Releases & Updates
$19.97
Added to cart.


Continue to checkout
After purchase, enjoy unlimited customizations and downloads of your planner or bundle at no added cost
Take Control of Your Meals and More with the reMarkable Meal Planner! 🥗📆💪
🥦 Elevate Your Meal Game: From meal prep to tracking, our planner ensures you'll never miss a dish or a date. Enjoy hassle-free meal planning with our Weekly Meal Plan, Grocery List, and Recipe sections.
🏋️ Your Fitness, Simplified: With the Workout Tracker, Running and Walking Tracker, Body Tracker, and Steps Plot Graph, achieving and maintaining your fitness goals has never been easier.
📘 Yearly Vision, Daily Details: Begin with a broad vision using 2 customizable yearly pages including Yearly Plan, Goals, Overview, and more. Then, delve into the daily with 5 schedules, Gratitude, Meeting Notes, and a plethora of daily tools to streamline every 24 hours.
🌟 Quarterly & Monthly Mastery: Whether it's the Quarterly Focus or Monthly Review, keep a close pulse on your progress with our robust yet user-friendly templates.
🍲 Cooking Made Simple: Dive into 10 recipe sections, each brimming with 20 subjects and 2 customizable pages per topic. From family favorites to new experiments, your culinary journey is beautifully organized.
🌿 Holistic Health & Wellness: A special section dedicated to your overall well-being. Sleep trackers, Self-Care Checklists, Routines Tracker, and more ensure a holistic approach to your health.
📌 And So Much More: With dedicated sections for Contacts, Reading Lists, Favorite Quotes, and 30 note templates, every facet of your life finds its place.
Embrace a harmonious blend of meals, fitness, and life planning with the reMarkable Meal Planner. 📖🍽️🌱
Features
Hyperlinks
for easy navigation
Tabs
for quick access to important pages
Custom dates
that fit your needs
Customize Your Planner
adapt your planner to your life by choosing the most suitable layouts
Sunday / Monday
start day of the week that you prefer
Editing mode
draw, write and sketch on the go
reMarkable Meal Planner
$9.69
Added to cart.


Continue to checkout
OR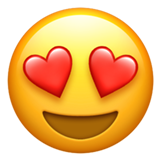 37 reMarkable Planners
+Future Releases & Updates
$19.97
Added to cart.


Continue to checkout
After purchase, enjoy unlimited customizations and downloads of your planner or bundle at no added cost