Digital Meal Planner
$9.90
Added to cart.


Continue to checkout
OR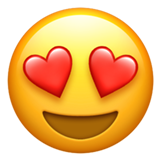 65 iPad Planners
+Future Releases & Updates
$19.97
Added to cart.


Continue to checkout
After purchase, enjoy unlimited customizations and downloads of your planner or bundle at no added cost
Your Healthiest Year Yet with Our Digital Meal Planner! Unlock the secrets to perfect meal planning, fitness tracking, and holistic wellness. Our digital planner isn't just another e-book—it's a comprehensive tool designed to cater to every facet of your health journey. Let's dive into what makes our planner the essential companion for your best self.
1. 📅 Yearly Vision, Quarterly Precision:
Our planners help you see the bigger picture with yearly overviews and zero in on the details with quarterly breakdowns, ensuring you stay ahead of the game.
2. 🗒️ Master Monthly Planning:
Choose from 6 templates, be it the Monthly Planner or the specialized Monthly Notes with ruled, dotted, and grid formats. Make every month truly yours.
3. 🥘 Weekly Culinary Adventures:
Four customizable weekly pages encompass everything from meal planning to grocery lists. Plus, wellness charts and self-care checklists ensure a balance of nutrition and self-love.
4. 🌟 Daily Dedication:
With detailed daily schedules and fitness planners, every day becomes an opportunity to focus, strive, and achieve your health goals.
5. 🍜 Recipe Heaven:
Ten custom sections, each boasting links to unique recipe pages, make storing and accessing your favorite dishes a breeze.
6. 💚 Your Wellness Sanctuary:
This section combines sleep trackers, veggie cooking cheat sheets, conversions, and more, paving your path to holistic health.
7. 💪 Fitness Front and Center:
Track every sweat and step with workout and body trackers, running logs, walking charts, and an innovative steps plot graph.
8. ✍️ Creative Notes Space:
Capture your thoughts, ideas, or scribbles with four distinct note templates: lined, dot grid, square grid, and sketchbook.
Embark on a transformative journey where every page turns into a step towards your healthiest, happiest self. Dive deep, explore, and let our Digital Meal Planner be your guiding star. 🌟🥗📘
Features
Hyperlinks
for easy navigation
Tabs
for quick access to important pages
Custom dates
that fit your needs
Customize Your Planner
adapt your planner to your life by choosing the most suitable layouts
Sunday / Monday
start day of the week that you prefer
Editing mode
draw, write and sketch on the go
Compatible with

Goodnotes

Notability

Noteshelf

Xodo
Samsung Notes
Digital Meal Planner
$9.90
Added to cart.


Continue to checkout
OR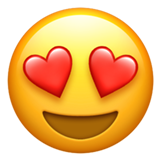 65 iPad Planners
+Future Releases & Updates
$19.97
Added to cart.


Continue to checkout
After purchase, enjoy unlimited customizations and downloads of your planner or bundle at no added cost