Digital Meal Planner [Dark]
$9.90
Added to cart.


Continue to checkout
OR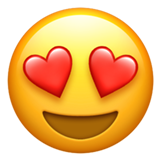 65 iPad Planners
+Future Releases & Updates
$19.97
Added to cart.


Continue to checkout
After purchase, enjoy unlimited customizations and downloads of your planner or bundle at no added cost
Whet Your Appetite for Planning with the Digital Meal Planner! From seasoned chefs to everyday food enthusiasts, your culinary journey is about to be revolutionized. Dive into the Digital Meal Planner, where every meal, every workout, and every moment is curated with elegance and precision.
✨ Savor the Features of the Digital Meal Planner: 📒
Journey Through Time: 📆 Seamlessly navigate through the year with integrated Yearly and Quarterly Calendars. Important dates, food festivities, and seasonal delights never go unnoticed.

Meticulous Monthly Mastery: 🌕 With 2 tailor-made monthly pages, plot out your dining and diet plans with clarity. Whether it's checklists or diverse note-taking layouts, every month blooms with possibilities.

Whisk Through Your Weeks: 📊 Choose from 4 versatile weekly pages designed for every food lover. From tracking meals and groceries to wellness and fitness regimes, every week unfolds like a gourmet course.

Daily Dose of Deliciousness: 🍳 Whether it's the hustle of the day or the rigor of a fitness routine, the daily pages ensure you're fueled right and keep fit, every day.

A Recipe for Success: 🥘 Venture into 10 exclusive recipe sections, each equipped with direct links to well-structured recipe pages. With space tailored for 20 subjects and adaptable pages for each recipe, culinary creativity knows no bounds.

Health & Wholesomeness: 🌿 Tap into a holistic Health & Wellness section. Whether it's monitoring sleep, planning meals, or even mastering the art of veggie cooking, achieve a balanced, wholesome life.

Chart Your Fitness Journey: 🏋️‍♀️ With dedicated sections for workouts, body metrics, and tracking outdoor activities, stay on top of your fitness goals. Celebrate every mile, every workout, and every step.

Notes & Nibbles: 📝 Unleash your thoughts, culinary sketches, or vital notes with our diversified templates. From lined to sketchbook style, every idea has a home.
The Digital Meal Planner: Where culinary passion meets digital precision. Let every meal be a masterpiece, every workout a win, and every day a delicious adventure. 🍜🏆🍲
Features
Hyperlinks
for easy navigation
Tabs
for quick access to important pages
Custom dates
that fit your needs
Customize Your Planner
adapt your planner to your life by choosing the most suitable layouts
Sunday / Monday
start day of the week that you prefer
Editing mode
draw, write and sketch on the go
Compatible with

Goodnotes

Notability

Noteshelf

Xodo
Samsung Notes
Digital Meal Planner [Dark]
$9.90
Added to cart.


Continue to checkout
OR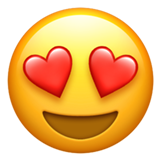 65 iPad Planners
+Future Releases & Updates
$19.97
Added to cart.


Continue to checkout
After purchase, enjoy unlimited customizations and downloads of your planner or bundle at no added cost