Budget Planner - Digital Planner Template PDF for iPad: GoodNotes, Notability
$9.90
Added to cart.


Continue to checkout
OR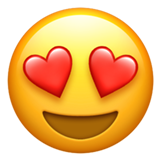 65 iPad Planners
+Future Releases & Updates
$19.97
Added to cart.


Continue to checkout
After purchase, enjoy unlimited customizations and downloads of your planner or bundle at no added cost
Elevate Your Financial Journey with the Digital Budget Planner! Step into a future where financial goals aren't just dreams—they're achievable milestones. With our Digital Budget Planner, we've blended meticulous financial planning with daily inspiration. Unleash the potential of your pennies and ideas, mapping out a year of prosperity and focus.
📅 Yearly Brilliance:
Customize your annual financial journey with four detailed pages. From your Yearly Plan and Goals to tracking expenses or setting a Reading list, set the tone for a prosperous year.
🎯 Quarterly Quest:
Two tailored quarterly pages empower you with templates like the Quarterly Planner and Focus. Zone in on short-term goals, making each quarter a stepping stone to yearly success.
🗓️ Monthly Mastery:
Navigate through each month with precision using our duo of monthly pages. From budgeting and goal-setting to reflective reviews, master your money with ease and flair.
📊 Weekly Financial Insights:
Dive deep into your finances every week. With our custom templates, track your income and expenses, set weekly goals, and choose from a variety of schedules to match your week's pace.
✨ Daily Dedication:
Every day is an opportunity to make sound financial choices. With daily pages designed for tasks, gratitude, wellness, and more, intertwine personal growth with fiscal responsibility.
🎯 Goal Getter:
Elevate productivity with our special section dedicated to annual goals and overviews. Plot, plan, and watch your achievements unfold.
💰 Financial Freedom:
Our dedicated Finance section offers templates from Monthly Budgets to unique trackers like Debt Snowball and Sinking Funds. Your route to monetary independence, curated.
🌐 Digital Age Organizer:
The 'Others' section brings modernity to your fingertips. Organize your social media, track your reading habits, and secure important data such as contacts and passwords.
✏️ Creativity Unleashed:
Unwind, ideate, and jot down your thoughts with 30 diverse note templates. Capture your brilliance in any format you desire.
Achieve more than just budgeting. Experience a holistic financial and personal growth journey, meticulously curated just for you. Embark on a path where every page turns into a step closer to abundance and clarity. 🌟📊📖.
Features
Hyperlinks
for easy navigation
Tabs
for quick access to important pages
Custom dates
that fit your needs
Customize Your Planner
adapt your planner to your life by choosing the most suitable layouts
Sunday / Monday
start day of the week that you prefer
Editing mode
draw, write and sketch on the go
Compatible with

Goodnotes

Notability

Noteshelf

Xodo
Samsung Notes
Budget Planner - Digital Planner Template PDF for iPad: GoodNotes, Notability
$9.90
Added to cart.


Continue to checkout
OR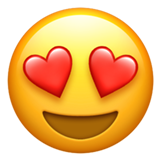 65 iPad Planners
+Future Releases & Updates
$19.97
Added to cart.


Continue to checkout
After purchase, enjoy unlimited customizations and downloads of your planner or bundle at no added cost