Digital Wellness Planner
$9.90
Added to cart.


Continue to checkout
OR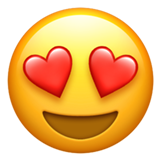 65 iPad Planners
+Future Releases & Updates
$19.97
Added to cart.


Continue to checkout
After purchase, enjoy unlimited customizations and downloads of your planner or bundle at no added cost
Step into a world where digital organization meets holistic wellness. Our Digital Wellness Planner offers a seamless blend of functionality and mindfulness, tailored for the modern individual. Witness a transformation in productivity, personal growth, and overall well-being. 📖✨
🔍 Top Features You'll Love: 🔍
Yearly Essentials: 📆 - Tailor your year with customizable Yearly Calendar, Yearly Plan, Overview, and Goals.
Quarterly Reflection: 🔄 - Dive into Quarterly Planners, Dashboards, Goals, and Life Check-ins.
Monthly Mastery: 🗓 - Keep track with Monthly Goals, Summaries, Reviews, Reading, Reminders and more.
Weekly Wins: 📊 - Plan your week with 5 & 7-day schedules, Routines, Trackers, Overviews, and Income/Expense insights.
Daily Detailing: 🌞 - From Daily Gratitude to Brain Dumps, have every day detailed and organized.
Tenfold Topics: 🔖 - 10 unique sections, each with 20 subjects and 2 customizable pages.
Productivity Powerhouse: ⏳ - Habit Trackers, Goals Overviews, Work Time Logs, SMART Goals and more.
Wellness Wonders: 🥦🛌 - Everything from Sleep Trackers to Veggie Cooking Cheat Sheets for a holistic life.
Fitness Front: 🏃‍♀️💪 - Body and Workout Trackers, Running and Walking insights, and more.
Digital Diary: 🌐 - Social Media Planners, Reading Lists, Contacts, and a comprehensive password log.
Nifty Notes: 📝 - Capture thoughts with 30 distinctive templates.
Upgrade to a lifestyle of meticulous planning, boundless productivity, and unmatched wellness. ✨📚
Join the revolution. Harness the power of the Digital Wellness Planner today! 🚀❤️📘
Features
Hyperlinks
for easy navigation
Tabs
for quick access to important pages
Custom dates
that fit your needs
Customize Your Planner
adapt your planner to your life by choosing the most suitable layouts
Sunday / Monday
start day of the week that you prefer
Editing mode
draw, write and sketch on the go
Compatible with

Goodnotes

Notability

Noteshelf

Xodo
Samsung Notes
Week by Week Wonders
Plan, execute, and review your week seamlessly. Powering Through Productivity Harness the force of productivity with specialized tools that cater to every aspect. From Habit Trackers to the SMART Goal framework, witness how structured goal-setting can drastically elevate outcomes. Wellness: The Heart of Our Planner Journey towards a balanced life.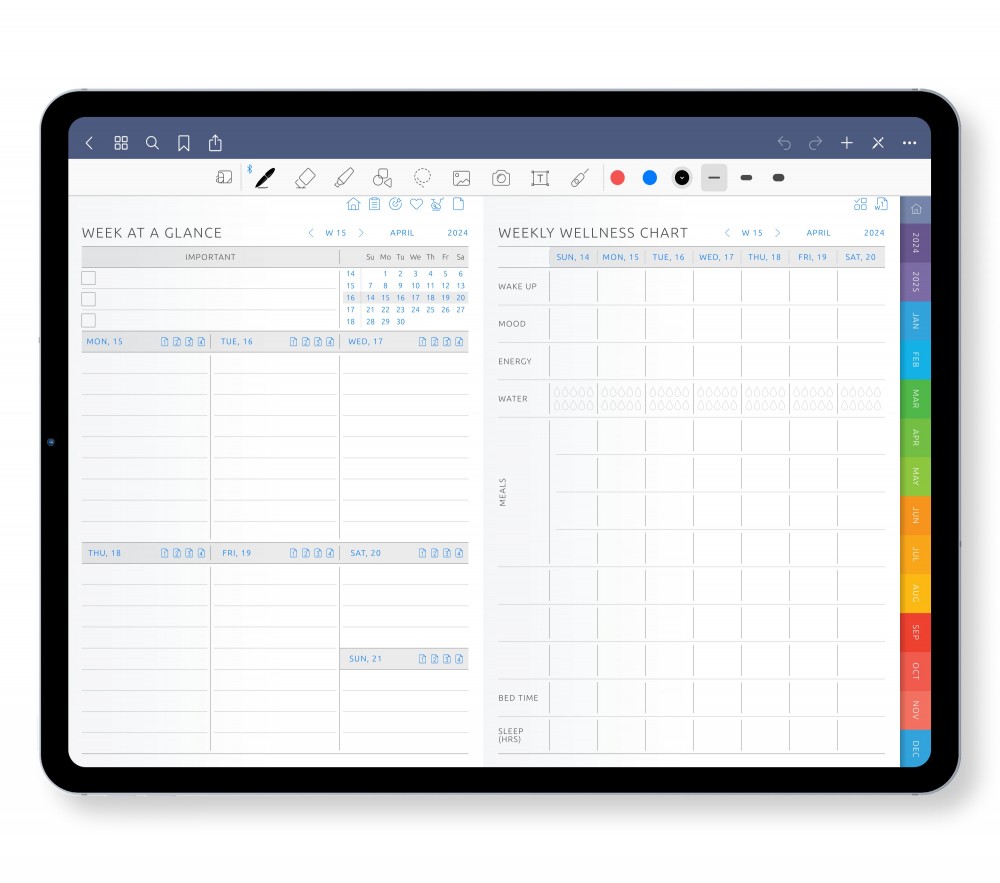 Digital Wellness Planner
$9.90
Added to cart.


Continue to checkout
OR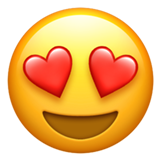 65 iPad Planners
+Future Releases & Updates
$19.97
Added to cart.


Continue to checkout
After purchase, enjoy unlimited customizations and downloads of your planner or bundle at no added cost