Ultimate Digital Daily Planner
$9.90
Added to cart.


Continue to checkout
OR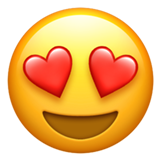 65 iPad Planners
+Future Releases & Updates
$19.97
Added to cart.


Continue to checkout
After purchase, enjoy unlimited customizations and downloads of your planner or bundle at no added cost
Elevate Your Planning Game! 🚀 Dive into a world of unparalleled organization with the Ultimate Digital Daily Planner. Tailored for the ambitious, it's where detailed planning meets flexibility.
Yearly to Daily Precision 🗓: Customize every timeframe, from Yearly Overviews to the tiniest daily details. Track your yearly reads 📚, dive deep into quarterly life check-ins 🔄, and embrace monthly reading reminders 📖.
Project Perfection 📈: Oversee 10 project sections with advanced tools like Kanban Boards, Timelines, and Project Budgets. Turn visions into actionable steps! 🎯
Financial Mastery 💰: Plan, track, and conquer with features like Income/Expense trackers, Savings visuals, and Debt management tools.
Productivity Unleashed ⏳: Utilize GTD methodologies, Priority Matrixes, and Pomodoro tools to achieve more, every day.
Holistic Wellness 💆‍♂️🥗: A sanctuary of templates from Meal Plans to Relaxation Techniques. Prioritize well-being and stay at the top of your game.
Get Fit 🏃‍♀️💪: Whether you're into running, weightlifting, or tracking your steps, stay on course with our Fitness section.
Stay Socially Savvy 🌐: Ace your digital presence with Social Media Planners, Stats, and even a curated reading list.
Notes Galore 📝: 30 tailored note templates ensure you capture every thought.
Take control, stay ahead, and manifest your dreams with the Ultimate Digital Daily Planner! ✨📘
Features
Hyperlinks
for easy navigation
Tabs
for quick access to important pages
Custom dates
that fit your needs
Customize Your Planner
adapt your planner to your life by choosing the most suitable layouts
Sunday / Monday
start day of the week that you prefer
Editing mode
draw, write and sketch on the go
Compatible with

Goodnotes

Notability

Noteshelf

Xodo
Samsung Notes
Ultimate Digital Daily Planner
$9.90
Added to cart.


Continue to checkout
OR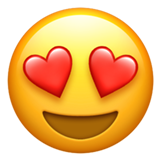 65 iPad Planners
+Future Releases & Updates
$19.97
Added to cart.


Continue to checkout
After purchase, enjoy unlimited customizations and downloads of your planner or bundle at no added cost