Digital Wellness Planner [Dark]
$9.90
Added to cart.


Continue to checkout
OR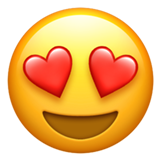 65 iPad Planners
+Future Releases & Updates
$19.97
Added to cart.


Continue to checkout
After purchase, enjoy unlimited customizations and downloads of your planner or bundle at no added cost
🌸 Discover Your Best Life with the Digital Wellness Planner! 🌸 Unlock the secrets to ultimate productivity, unparalleled organization, and personal growth. Crafted for those who dream big, the Digital Wellness Planner bridges the gap between your aspirations and achievements. Let's explore this transformative tool:
🎉 Yearly Projections 🎉:
Tailor-made yearly pages: Yearly Calendars 🗓️, Plans, Overviews, Goals 🎯
📈 Quarterly Quests 📈:
2 uniquely crafted quarterly pages: Planners, Dashboards, Goals, and Life Check-ins 💼
🌟 Monthly Marvels 🌟:
2 adaptable monthly pages filled with templates: Goals, Summaries, Reviews, Reading Lists 📚, Reminders 📌, and Monthly Planners 📋
⚡ Weekly Wonders ⚡:
2 versatile weekly pages: 5 and 7-day schedules 📅, Routine, Trackers 📊, Goals, Overviews, and even an Income/Expense Tracker 💰
🌞 Daily Delights 🌞:
2 daily gems: Schedules, Meeting Notes 📝, Gratitude Journals ❤️, ADHD Tips 🧠, Idea Inboxes 💡, Wellness Journals, Priority Matrices, and Brain Dumps 🌀
🥇 Goals & Productivity Powerhouse 🥇:
Habit Trackers, SMART Goals, Time Logging, and more ⏱️
💚 Health & Wellness Wonderland 💚:
From Meal Plans 🥙 to Sleep Trackers 🛌, to 369 Manifestation Methods 🌌, embark on a holistic journey!
🏃 Fitness Frontiers 🏃:
Track workouts 🏋️, body metrics, runs, and steps with visually pleasing templates 📉
🌍 Others 🌍:
Social Media Suites 📱, Reading Lists 📖, Contact Keepers 🤳, and more!
✍️ Notes ✍️:
30 diverse note templates awaiting your musings 📔
🔥 Custom Creations 🔥:
Dive deep with 10 custom sections, each section with 20 subjects and 2 customizable pages 📘
Elevate every day, harness the magic of methodical planning, and let your dreams soar with the Digital Wellness Planner! It's not just a tool; it's your path to a more fulfilled life.
Features
Hyperlinks
for easy navigation
Tabs
for quick access to important pages
Custom dates
that fit your needs
Customize Your Planner
adapt your planner to your life by choosing the most suitable layouts
Sunday / Monday
start day of the week that you prefer
Editing mode
draw, write and sketch on the go
Compatible with

Goodnotes

Notability

Noteshelf

Xodo
Samsung Notes
Unleash Yearly Potential
Every year brings a fresh set of dreams and challenges. Our customizable yearly pages, featuring a Yearly Calendar, 2-page Yearly Calendar, Yearly Plan, Yearly Overview, and Yearly Goals, ensure you set the stage right from the start, keeping your vision clear and attainable.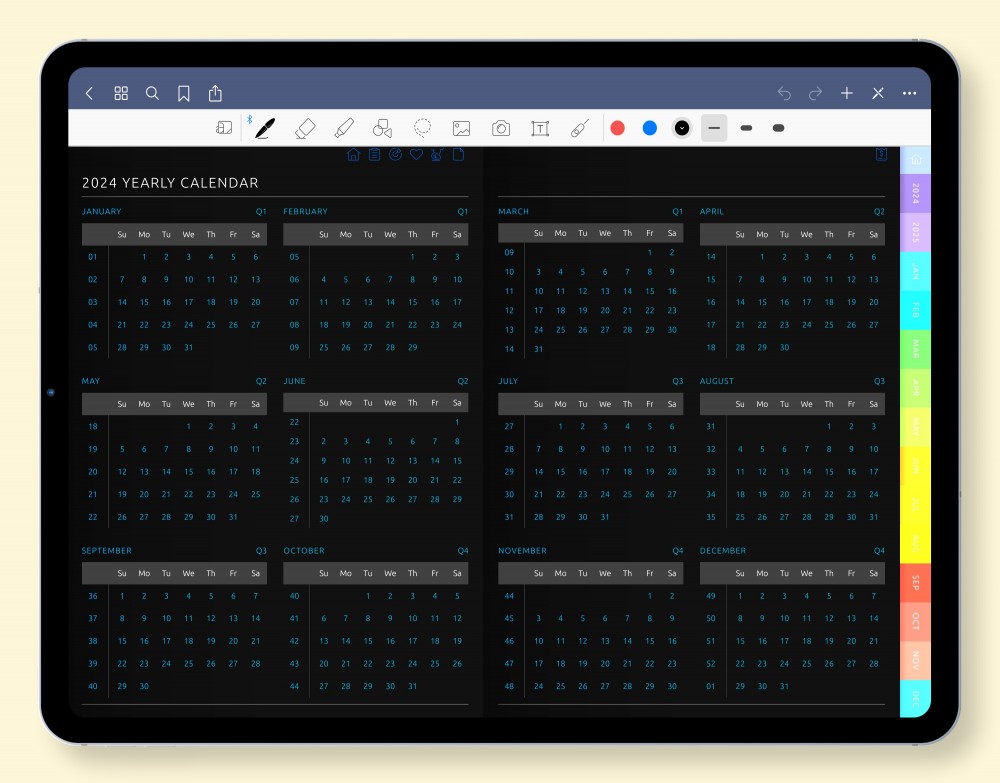 Digital Wellness Planner [Dark]
$9.90
Added to cart.


Continue to checkout
OR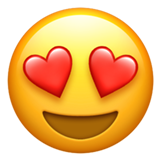 65 iPad Planners
+Future Releases & Updates
$19.97
Added to cart.


Continue to checkout
After purchase, enjoy unlimited customizations and downloads of your planner or bundle at no added cost