If your goal is to achieve results in training, lose weight and make your body strong and healthy, use a professional system for planning your fitness exercise.
Create a personalized meal schedule, add healthy foods to your diet, keep a recipe journal, try to break bad habits and clearly describe any activity that will help you improve your fitness.
A well-organized and motivated person will be able to reach success in any business faster and more efficiently, so download this wonderful planner to your device, start training sooner and make progress faster in improving your well-being and building a strong body.
Features
Hyperlinks
for easy navigation
Tabs
for quick access to important pages
Custom dates
that fit your needs
Customize Your Planner
adapt your planner to your life by choosing the most suitable layouts
Sunday / Monday
start day of the week that you prefer
Editing mode
draw, write and sketch on the go
Compatible with

Goodnotes

Notability

Noteshelf

Xodo
Samsung Notes
Digital Fitness Planner [Dark]
$9.90
Added to cart.


Continue to checkout
OR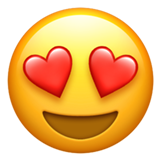 65 iPad Planners
+Future Releases & Updates
$19.97
Added to cart.


Continue to checkout
After purchase, enjoy unlimited customizations and downloads of your planner or bundle at no added cost