reMarkable Wellness Planner
$9.69
Added to cart.


Continue to checkout
OR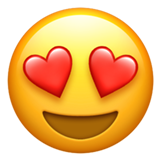 37 reMarkable Planners
+Future Releases & Updates
$19.97
Added to cart.


Continue to checkout
After purchase, enjoy unlimited customizations and downloads of your planner or bundle at no added cost
🌱 Reclaim Your Well-being with the reMarkable Wellness Planner! Embarking on a holistic journey to wellness? Dive deep into personalized planning with our latest offering, the reMarkable Wellness Planner. Nourish your mind, body, and spirit as you effortlessly chart your path, combining both health and productivity goals.
🌟 Wellness Odyssey: Customizable yearly pages allow you to envision and manifest your grander aspirations from Yearly Plan, Yearly Goals, to Yearly Tracker.
🧘 Mind & Soul Care: With the Health & Wellness section, prioritize your self-care by organizing Meal Plans, tracking Sleep, building New Habits, or practicing the 369 Manifestation Method. Every template is designed to nourish your well-being.
🎯 Setting Intentions: Your Goals & Productivity section provides tools like the Goals Overview, Professional Growth Plan, and Wellness Goals. These designs help you not only aim high but also achieve high!
🚀 Weekly & Monthly Mastery: Seamlessly organize your entire month or drill down to the specifics of your week. With templates from Monthly Goals to 7-day schedules, you're equipped to thrive.
💪 Physical Vitality: The Fitness section caters to your active side with a Workout Tracker, Running/Walking Tracker, and more. Celebrate every milestone, every step!
📖 Personal Development: Dive into books, record inspiring quotes, and more with templates like Reading List and Favorite Authors.
🌐 Stay Connected: Juggle your online and offline worlds effortlessly. From Social Media Planning to Conference Notes, we have you covered.
🖋 Capture Your Ideas: Never miss a thought. From Daily Gratitude to Brain Dumps, every day is an opportunity for reflection.
🔗 Swift Navigation: With hyperlinked ease, swiftly navigate through your planner. Your daily tasks or monthly objectives are just a touch away.
📚 Expansive Notes Section: Boasting 30 unique templates, this space becomes your canvas. Whether it's brainstorming or jotting down fleeting ideas, it's all here.
Embark on a journey towards a balanced life with the reMarkable Wellness Planner. Because your wellness deserves precision planning. 🌟
Features
Hyperlinks
for easy navigation
Tabs
for quick access to important pages
Custom dates
that fit your needs
Customize Your Planner
adapt your planner to your life by choosing the most suitable layouts
Sunday / Monday
start day of the week that you prefer
Editing mode
draw, write and sketch on the go
reMarkable Wellness Planner
$9.69
Added to cart.


Continue to checkout
OR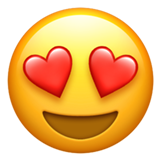 37 reMarkable Planners
+Future Releases & Updates
$19.97
Added to cart.


Continue to checkout
After purchase, enjoy unlimited customizations and downloads of your planner or bundle at no added cost