Recipe Book - Digital Planner Template PDF for iPad: GoodNotes, Notability
$9.90
Added to cart.


Continue to checkout
OR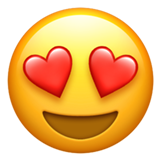 65 iPad Planners
+Future Releases & Updates
$19.97
Added to cart.


Continue to checkout
After purchase, enjoy unlimited customizations and downloads of your planner or bundle at no added cost
Delicious food is the key to a full stomach and good mood. Easily save your favorite recipes, write down all the necessary ingredients for cooking a particular dish, annotate the features of food preparation and add useful information to the family cookbook.
You will be able to categorize each recipe, from simple snacks to gourmet meals. Create a shopping list and check what products to buy while in the store. Prepare the perfect meal plan for the week so you don't waste time thinking about what to cook today.
Unleash all your culinary talents and become a true master chef in the kitchen. Download the Digital Recipe Book to your device and upload the PDF file to your handwriting app. Be sure to look at a similar solution in the elegant Dark theme.
Features
Hyperlinks
for easy navigation
Tabs
for quick access to important pages
Custom dates
that fit your needs
Customize Your Planner
adapt your planner to your life by choosing the most suitable layouts
Sunday / Monday
start day of the week that you prefer
Editing mode
draw, write and sketch on the go
Compatible with

Goodnotes

Notability

Noteshelf

Xodo
Samsung Notes
Recipe Book - Digital Planner Template PDF for iPad: GoodNotes, Notability
$9.90
Added to cart.


Continue to checkout
OR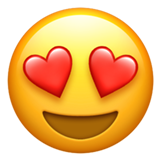 65 iPad Planners
+Future Releases & Updates
$19.97
Added to cart.


Continue to checkout
After purchase, enjoy unlimited customizations and downloads of your planner or bundle at no added cost