iPad Gratitude Planner - Get Your Digital Planner Template PDF for GoodNotes, Notability
$7.95
Added to cart.


Continue to checkout
OR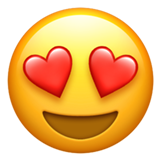 65 iPad Planners
+Future Releases & Updates
$19.97
Added to cart.


Continue to checkout
After purchase, enjoy unlimited customizations and downloads of your planner or bundle at no added cost
Being thankful to yourself and your loved ones is the first step towards strong mental health, happiness, and life satisfaction. Keep a gratitude journal, organize a list of your priorities and achievements, create a list of goals for the future, and write down what useful things you plan to do for yourself, relatives, friends, etc.
Gratitude Planner is a great purchase! Digital tools will delight you with ease of use. Evaluate the high-quality hyperlink structure of pages with clickable tabs and buttons. Download the planner for your iPad or Android tablet. Compatible with note-taking applications, including Goodnotes, Notability, Xodo, and Noteshelf.
Achieve what you want, enjoy every new day, and let your sunshine mood cause positive feelings in the people around you.
Features
Hyperlinks
for easy navigation
Tabs
for quick access to important pages
Custom dates
that fit your needs
Customize Your Planner
adapt your planner to your life by choosing the most suitable layouts
Sunday / Monday
start day of the week that you prefer
Editing mode
draw, write and sketch on the go
Compatible with

Goodnotes

Notability

Noteshelf

Xodo
Samsung Notes
iPad Gratitude Planner - Get Your Digital Planner Template PDF for GoodNotes, Notability
$7.95
Added to cart.


Continue to checkout
OR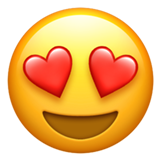 65 iPad Planners
+Future Releases & Updates
$19.97
Added to cart.


Continue to checkout
After purchase, enjoy unlimited customizations and downloads of your planner or bundle at no added cost