Ultimate Digital Daily Planner [Dark]
$9.90
Added to cart.


Continue to checkout
OR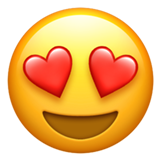 65 iPad Planners
+Future Releases & Updates
$19.97
Added to cart.


Continue to checkout
After purchase, enjoy unlimited customizations and downloads of your planner or bundle at no added cost
🌟Welcome to a New Era of Planning! Dive into the perfect blend of organization, flexibility, and tailored design with the Ultimate Digital Daily Planner. Designed with precision and tailored for those who aspire for greatness in every facet of their life.
💼Maximize Productivity: Strategize tasks with GTD tools, Priority Matrices, and Brain Dumps. Manage aspirations with over 10 custom project sections and a specialized Goals & Productivity module.
📆Complete Scheduling Solution: Your every timeframe, meticulously covered. Choose from daily, weekly, monthly, and quarterly templates. Customize them with 5 distinct daily schedules, 7-day weeklies, Monthly Reviews, and Quarterly Life Check-ins.
💰Financial Mastery: Navigate your finances like a pro. Use Budgets, Income/Expense trackers, Debt Management tools, and Savings Trackers.
💆‍♂️🍏 Holistic Wellness Hub: Prioritize well-being with Meal Plans, Sleep Trackers, Self-Care Checklists, and Fitness tools.
🌐🤝Social & Professional Network: Excel in the digital sphere with social media planners, account logs, and reading lists. Stay meeting-ready with Contacts, Passwords, and Conference tools.
✏️📓 Flexible Design: Our planner adapts to you. Whether it's Health & Wellness, Fitness, or the plethora of notes templates, mold your planner experience to your needs.
🚀 Elevate your planning game. Stay organized, and reach unparalleled heights with our Ultimate Digital Daily Planner!
Features
Hyperlinks
for easy navigation
Tabs
for quick access to important pages
Custom dates
that fit your needs
Customize Your Planner
adapt your planner to your life by choosing the most suitable layouts
Sunday / Monday
start day of the week that you prefer
Editing mode
draw, write and sketch on the go
Compatible with

Goodnotes

Notability

Noteshelf

Xodo
Samsung Notes
Ultimate Digital Daily Planner [Dark]
$9.90
Added to cart.


Continue to checkout
OR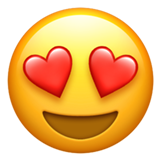 65 iPad Planners
+Future Releases & Updates
$19.97
Added to cart.


Continue to checkout
After purchase, enjoy unlimited customizations and downloads of your planner or bundle at no added cost