reMarkable Goal Planner
$7.57
Added to cart.


Continue to checkout
OR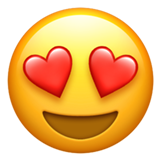 37 reMarkable Planners
+Future Releases & Updates
$19.97
Added to cart.


Continue to checkout
After purchase, enjoy unlimited customizations and downloads of your planner or bundle at no added cost
🎯 Manifest Your Dreams with the reMarkable Goal Planner! 📖 Set your sights high, track your progress, and celebrate your milestones. With a focus on comprehensive goal-setting, this planner offers you the tools to design your destiny. Let's journey towards your aspirations together.
🌟 Yearly & Quarterly Visioning: Delve into customizable yearly and quarterly pages, detailing out your Yearly Plan, Overview, and more. From setting long-term ambitions to breaking them down quarterly, every aspect of your dream is catered to.
💡 Monthly & Weekly Strategy: Build on your yearly vision. With detailed Monthly Goals, Summaries, Reviews, and a Weekly Routine that accommodates both 5 and 7-day schedules, you'll be fully equipped to transform dreams into actionable tasks.
🌱 Daily Dedication: Personalize your day-to-day journey. With options like Daily Gratitude, Wellness Journal, Priority Matrix, and Brain Dump, every day becomes a step forward in your goal journey.
🔄 Goal Mastery Tools: The planner's core. Embrace templates such as the Wheel of Life, SMART Goal setting, Habit Trackers, and a dedicated Goals Overview, allowing for a well-rounded approach to your aspirations.
💼 Professional Development: Embark on a path of growth. Templates like Professional Growth Plan and My Goal & Action Steps will guide you to elevate in your career.
💰 Financial Planning: Ensure your finances align with your aspirations. With essential templates like Monthly Budget and Income/Expense Tracker, remain financially sound while chasing dreams.
📲 Digital & Networking Engagement: Stay updated in the digital realm with the Social Media Planner, Stats, and secure essentials like Contacts and Password Logs. Also, be conference-ready with lists and note-taking facilities.
🖋 Notes Galore: A sanctuary for your thoughts. With 30 distinct notes templates, there's space for every idea, reflection, and memory.
Realize the power within you. Let the reMarkable Goal Planner be the compass guiding your dreams into reality. 🌍🌟📈
Features
Hyperlinks
for easy navigation
Tabs
for quick access to important pages
Custom dates
that fit your needs
Customize Your Planner
adapt your planner to your life by choosing the most suitable layouts
Sunday / Monday
start day of the week that you prefer
Editing mode
draw, write and sketch on the go
🌟 Yearly Vision Unfolded:
Every remarkable journey starts with a grand vision. Our customizable yearly pages ensure that your overarching aspirations have a structured foundation. With spaces for your Yearly Plan, Goals, Overview, and even your top reads, you're setting up for a year of deliberate action and achievement.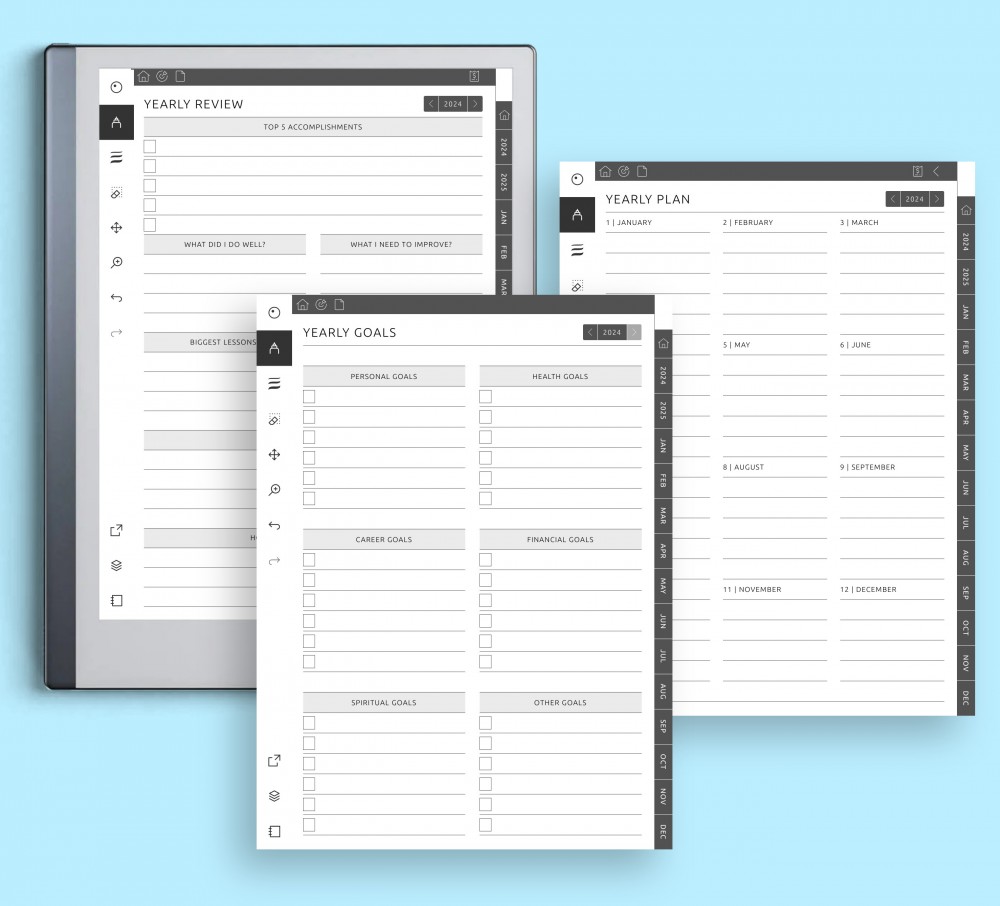 reMarkable Goal Planner
$7.57
Added to cart.


Continue to checkout
OR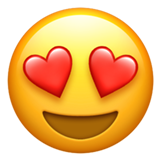 37 reMarkable Planners
+Future Releases & Updates
$19.97
Added to cart.


Continue to checkout
After purchase, enjoy unlimited customizations and downloads of your planner or bundle at no added cost