reMarkable Work Planner
$8.68
Added to cart.


Continue to checkout
OR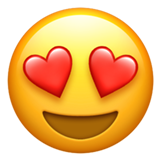 37 reMarkable Planners
+Future Releases & Updates
$19.97
Added to cart.


Continue to checkout
After purchase, enjoy unlimited customizations and downloads of your planner or bundle at no added cost
🚀 Elevate Your Workday Like Never Before! ✍️ The reMarkable Work Planner is designed to supercharge your efficiency and focus, turning aspirations into achievements. 🌟 Be the maestro of your work-life harmony.
📆 Yearly Blueprint: Streamline your ambitions with customizable yearly pages - from setting grand visions in Yearly Goals to capturing insights in Yearly Reading.
🔮 Quarterly Pulse-Checks: Keep your momentum with our diverse quarterly templates. Balance your professional goals with life check-ins, ensuring every quarter counts.
🌠 Monthly Mastermind: Dive deep each month. Whether it's setting targets with Monthly Goals or refining strategies with Monthly Review, every page turns purpose into progress.
📈 Weekly Work Wonders: Whether you vibe with a 5 or 7-day schedule, we have your back. Track income, manage expenses, and always be on top of your game.
🌅 Daily Dynamics: From Daily Meeting Notes to a nourishing Daily Wellness Journal, each day is a canvas for your productivity masterpiece.
🗂 Projects & Precision: Our 10 custom project sections are meticulously designed, linking every task and idea, turning chaos into clarity.
🎯 Goals & Grit: Harness the power of focused goal-setting and unmatched productivity tools. From the holistic Wheel of Life to the tactical Pomodoro Planner, every ambition gets its roadmap.
💼 Project Prowess: Organize your big endeavors, from initial brainstorming in Brain Dump to tracking developments with the Kanban Board.
💰 Financial Mastery: Navigate your monthly budgets with ease and monitor every cent with the Income/Expense Tracker.
🏋️ Fitness Forte: Your work hustle needs a fit body and mind. Track workouts, runs, and walks, ensuring your health never takes a back seat.
🌐 All-Encompassing Others Section: From Social Media Planning to memorable Conference Notes, every aspect of your work-life finds its niche.
📝 Notes Nirvana: With 30 varied note templates, every thought, idea, and eureka moment is just a jot away.
Craft your success story each day with the reMarkable Work Planner. 🌟📔 Your next leap in work excellence is just a page-flip away!
Features
Hyperlinks
for easy navigation
Tabs
for quick access to important pages
Custom dates
that fit your needs
Customize Your Planner
adapt your planner to your life by choosing the most suitable layouts
Sunday / Monday
start day of the week that you prefer
Editing mode
draw, write and sketch on the go
reMarkable Work Planner
$8.68
Added to cart.


Continue to checkout
OR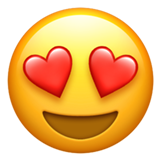 37 reMarkable Planners
+Future Releases & Updates
$19.97
Added to cart.


Continue to checkout
After purchase, enjoy unlimited customizations and downloads of your planner or bundle at no added cost