Weight Loss Planner - Get Your Digital Planner Template PDF for iPad: GoodNotes, Notability
$9.90
Added to cart.


Continue to checkout
OR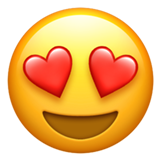 65 iPad Planners
+Future Releases & Updates
$19.97
Added to cart.


Continue to checkout
After purchase, enjoy unlimited customizations and downloads of your planner or bundle at no added cost
Very often, being overweight negatively affects the quality of our life. It's time to lose weight, watch what you eat, improve your fitness and become more vigorous, healthier and more active.
Make a diet plan for the coming weeks, keep a recipe journal, write down what exercises you need to do for physical activity, take measurements of your body and calculate how many extra pounds you lost.
This handy Digital Weight Loss Planner will be a good motivator to change your lifestyle for the better. Download it to your tablet and keep it with you at home and during training to quickly track food intake, exercise performed and other components necessary to take care of your health.
Features
Hyperlinks
for easy navigation
Tabs
for quick access to important pages
Custom dates
that fit your needs
Customize Your Planner
adapt your planner to your life by choosing the most suitable layouts
Sunday / Monday
start day of the week that you prefer
Editing mode
draw, write and sketch on the go
Compatible with

Goodnotes

Notability

Noteshelf

Xodo
Samsung Notes
Weight Loss Planner - Get Your Digital Planner Template PDF for iPad: GoodNotes, Notability
$9.90
Added to cart.


Continue to checkout
OR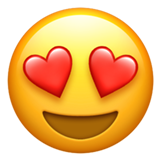 65 iPad Planners
+Future Releases & Updates
$19.97
Added to cart.


Continue to checkout
After purchase, enjoy unlimited customizations and downloads of your planner or bundle at no added cost