reMarkable Health & Fitness Planner
$9.69
Added to cart.


Continue to checkout
OR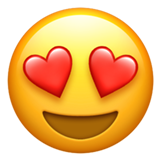 37 reMarkable Planners
+Future Releases & Updates
$19.97
Added to cart.


Continue to checkout
After purchase, enjoy unlimited customizations and downloads of your planner or bundle at no added cost
🌟 Elevate Your Wellness Journey with the reMarkable Health & Fitness Planner! 🌟 Achieve holistic well-being, tailored fitness goals, and optimal health, all beautifully intertwined in one comprehensive planner. Step into a world where your aspirations are mapped out with precision.
🔥 Optimize Every Aspect of Your Wellness Odyssey: 🔥
1️⃣ Daily Dedication: 💪 Daily Fitness Planner, ❤️ Daily Health Tracker, 🌟 Daily Gratitude, 🍎 Daily Wellness Journal, 📝 5 Unique Schedules, 🧠 Brain Dump.
2️⃣ Weekly Wellness: 📊 Weekly Wellness Chart, 🌸 Self-care Checklist, 🔄 Weekly Routine, ✅ Weekly Goals, 💰 Income/Expense Tracker.
3️⃣ Monthly Motivation: 🥗 Meal Plan, 📆 Monthly Sleep, 💊 Vitamins and Medication, 🎯 Monthly Goals, 📚 Monthly Reading.
4️⃣ Quarterly Quality Check: 📊 Quarterly Focus, 🎯 Quarterly Goals, 🌅 Quarterly Overview, ❤️ Life Check-In.
5️⃣ Yearly Vision: 🗓️ Yearly Plan, 🎯 Yearly Goals, 🔄 Yearly Tracker, 🍏 Yearly Health Overview.
6️⃣ Fitness First: 💪 Workout Tracker, 📏 Body Tracker, 🏃 Running & Walking Tracker, 🚶‍♀️ Steps Plot Graph.
7️⃣ Health Hubs: ❤️ Yearly & Monthly Period Trackers, 💉 Blood Pressure & Sugar Tracker, 🍏 Meal & Recipe Sections, 💊 Medical Contacts & Visits, 🌈 Relaxation Techniques.
8️⃣ Goal-Getter Guides: 🎯 SMART Goals, ⏲️ Time Trackers, 🌱 Habit & Goal Action Plans, 📈 Professional Growth.
9️⃣ Stay Connected: 📱 Social Media Mastery, 📞 Contacts, 🔒 Password Log, 📝 Conference Notes.
🔟 Notes Nirvana: 30 versatile notes templates to capture every health insight and revelation.
Empower your health, nourish your soul, and sculpt your physique. 🌱 Kickstart your holistic wellness journey with the reMarkable Health & Fitness Planner today! 💪📘✨
Features
Hyperlinks
for easy navigation
Tabs
for quick access to important pages
Custom dates
that fit your needs
Customize Your Planner
adapt your planner to your life by choosing the most suitable layouts
Sunday / Monday
start day of the week that you prefer
Editing mode
draw, write and sketch on the go
🌐 Seamless Journey: Dive into the Intuitive Hyperlinks of Your Tailored Health & Fitness Planner
Glide through every section of your planner like a breeze. Our intuitively hyperlinked design ensures you reach your desired page in a heartbeat. Crafted for effortless convenience, it transforms your navigation experience.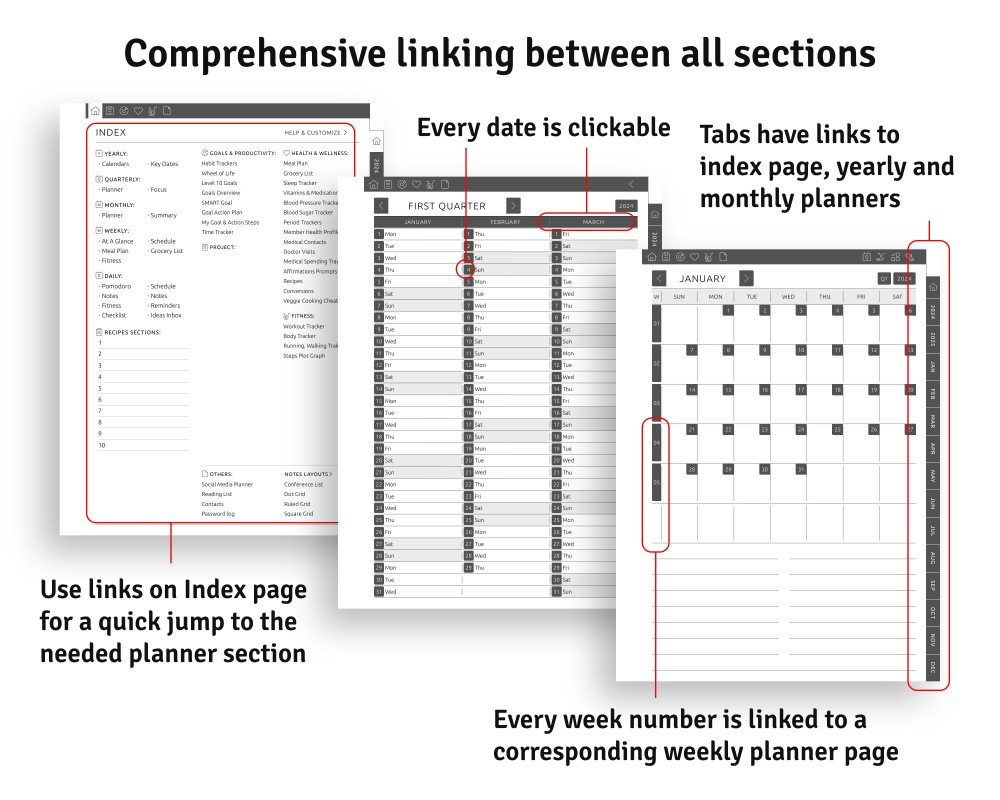 reMarkable Health & Fitness Planner
$9.69
Added to cart.


Continue to checkout
OR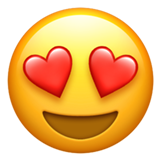 37 reMarkable Planners
+Future Releases & Updates
$19.97
Added to cart.


Continue to checkout
After purchase, enjoy unlimited customizations and downloads of your planner or bundle at no added cost