reMarkable Budget Planner
$7.57
Added to cart.


Continue to checkout
OR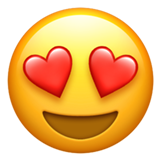 37 reMarkable Planners
+Future Releases & Updates
$19.97
Added to cart.


Continue to checkout
After purchase, enjoy unlimited customizations and downloads of your planner or bundle at no added cost
Step into financial clarity with the reMarkable Budget Planner. Whether you're a monthly budgeter or sync with bi-weekly paychecks, we've tailored tools to elevate your financial journey. Let's transform not just your budgeting, but your entire fiscal perspective. 📘💼💰
🔄 Bi-Weekly Brilliance: Adapt to the rhythm of your earnings. With our new bi-weekly paycheck budget feature, get hands-on with the cash envelope tracker, designed to harmonize with your regular cash inflow, ensuring every paycheck counts.
📆 Yearly Financial Vision: Envision an empowered fiscal year. With customizable yearly pages, sculpt a solid Yearly Plan, set formidable Goals, maintain a crisp Overview, and trail every financial move. Plus, with the Yearly Reading, enrich your financial knowledge.
💼 Manage Money Monthly: Each month, grasp your financial pulse. Define your Monthly Goals, draft a comprehensive Summary, inspect with the Monthly Review, dive into Reading, and always stay alert with Reminders. The Monthly Planner shapes your prosperous path.
📉 Weekly Wealth Watch: Every week, delve deeper. Through 5 and 7-day schedules, tailored Routines, and an indispensable Income/Expense Tracker for monthly budgeters, you're equipped to navigate the fiscal waves with ease.
💡 Day-by-Day Details: Engage with your finances daily. Utilize 5 distinct schedules, jot down Meeting Notes, express Daily Gratitude, brainstorm in the Ideas Inbox, maintain wellness with the Daily Wellness Journal, strategize with the Priority Matrix, and unload with the Brain Dump.
💰 Finance Fundamentals: Unlock the treasury of financial planning. Navigate from Yearly Overviews and Bills, strategize with Monthly Budgets, and spearhead your financial journey with specialized tools like No Spend Challenge, Household Budget, and more.
📊 Stay Connected: Elevate your digital journey. With the Social Media Planner, track Accounts, monitor growth with Stats, and keep Contacts and Password Logs organized and handy.
📚 Knowledge Empowerment: Flourish with a dedicated Reading List. Discover financial strategies, resonate with insights from your favorite authors, and chart a course of continuous learning.
🖋 Never Forget with Notes: Every thought, every idea, finds its home. With 30 diverse note templates, ensure memories, reflections, and strategies are forever etched.
Master the art of tailored budgeting, and let every paycheck, be it monthly or bi-weekly, become a stepping stone to financial prosperity with the reMarkable Budget Planner. 📘🌟💸
Features
Hyperlinks
for easy navigation
Tabs
for quick access to important pages
Custom dates
that fit your needs
Customize Your Planner
adapt your planner to your life by choosing the most suitable layouts
Sunday / Monday
start day of the week that you prefer
Editing mode
draw, write and sketch on the go
reMarkable Budget Planner
$7.57
Added to cart.


Continue to checkout
OR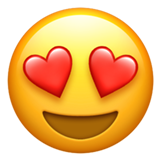 37 reMarkable Planners
+Future Releases & Updates
$19.97
Added to cart.


Continue to checkout
After purchase, enjoy unlimited customizations and downloads of your planner or bundle at no added cost