reMarkable Daily Notes - Graph Paper
$5.65
Added to cart.


Continue to checkout
OR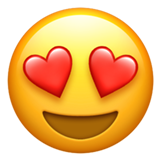 37 reMarkable Planners
+Future Releases & Updates
$19.97
Added to cart.


Continue to checkout
After purchase, enjoy unlimited customizations and downloads of your planner or bundle at no added cost
Unlock Your Organizational Potential with reMarkable Daily Notes – Graph Paper! In today's bustling world, staying on top of tasks, goals, and ideas is crucial. Enter the reMarkable Daily Notes – Graph Paper edition. Tailored to individuals who crave a structured approach, yet with ample room for flexibility and personalization, this planner stands out as a game-changer.
📅 Year-Round Vision:
The included Yearly Calendar keeps an overarching view of your commitments, ensuring you never miss a beat.
📈 Customizable Quarterly Planning:
The Quarterly Planner, Horizontal, and Dashboard templates let you dissect the year into actionable chunks, focusing on both micro and macro goals.
🗓 Monthly Mastery:
Opt between Monthly Planner with Notes, Monthly Summary, and two visual grid options. Whether it's long-term planning or noting down key events, you have a format that fits.
📋 Week-by-Week Breakdown:
With templates like Weekly Horizontal and distinct grid calendar options, every week is an organized slate ready for your achievements.
📝 Daily Insights on Grid:
Start with two Daily Square Grid pages and expand up to four, choosing from 30+ note templates. From brainstorming sessions to intricate plans, the graph paper format offers precision and clarity.
✍️ Notes Galore:
Let ideas flow with 30 tailored note templates, catering to every thought, doodle, or sudden brainstorm.
Reclaim your days, streamline your tasks, and watch productivity soar with reMarkable Daily Notes – Graph Paper edition. It's not just a planner; it's a lifestyle enhancer.
Features
Hyperlinks
for easy navigation
Tabs
for quick access to important pages
Custom dates
that fit your needs
Customize Your Planner
adapt your planner to your life by choosing the most suitable layouts
Sunday / Monday
start day of the week that you prefer
Editing mode
draw, write and sketch on the go
reMarkable Daily Notes - Graph Paper
$5.65
Added to cart.


Continue to checkout
OR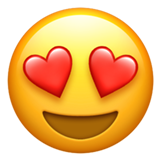 37 reMarkable Planners
+Future Releases & Updates
$19.97
Added to cart.


Continue to checkout
After purchase, enjoy unlimited customizations and downloads of your planner or bundle at no added cost