Digital Custom Section Book
$9.89
Added to cart.


Continue to checkout
OR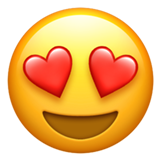 65 iPad Planners
+Future Releases & Updates
$19.97
Added to cart.


Continue to checkout
After purchase, enjoy unlimited customizations and downloads of your planner or bundle at no added cost
Introducing the ultimate tool in personalized organization: the Digital Custom Section Book. 📚 Tailored by you, for you, this digital powerhouse adapts to your unique needs. From task management to recipes, travel plans to meetings, curate content that mirrors your world. 🌍
📌 Fully Customizable Sections: Decide on the number of sections, name them, and further refine with up to four tailored pages per subject.
📖 Flexible Indexing: Opt from diverse index templates including dated subjects, contacts, to-do lists, world map tiles, and more.
✍️ Diverse Page Templates: Choose from note templates, client profiles, reading reviews, mind maps, and even recipe cards.
📈 Thematic Book Creation: We recommend crafting themed books - be it for business, travel, personal notes, or recipes. And the best part? Unlimited downloads mean endless possibilities.
🔍 Intuitive Page Management: Always stay within the 2000-page limit with a real-time page counter, ensuring your book is just the right size.
Craft your ultimate digital companion, one page at a time. From work to wellness, leisure to learning – it's your world, documented your way. 📝🌟
Features
Hyperlinks
for easy navigation
Tabs
for quick access to important pages
Custom dates
that fit your needs
Customize Your Planner
adapt your planner to your life by choosing the most suitable layouts
Sunday / Monday
start day of the week that you prefer
Editing mode
draw, write and sketch on the go
Compatible with

Goodnotes

Notability

Noteshelf

Xodo
Samsung Notes
Digital Custom Section Book
$9.89
Added to cart.


Continue to checkout
OR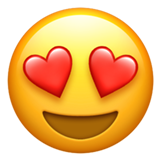 65 iPad Planners
+Future Releases & Updates
$19.97
Added to cart.


Continue to checkout
After purchase, enjoy unlimited customizations and downloads of your planner or bundle at no added cost