Digital Customizable Diary
$8.68
Added to cart.


Continue to checkout
OR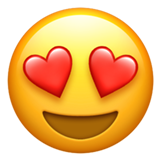 65 iPad Planners
+Future Releases & Updates
$19.97
Added to cart.


Continue to checkout
After purchase, enjoy unlimited customizations and downloads of your planner or bundle at no added cost
Introducing our revolutionary Digital Customizable Diary, designed to empower you in every aspect of your life. With yearly, quarterly, monthly, and weekly pages, scheduling and planning becomes effortless. Take control of your daily experiences with up to 4 customizable pages dedicated to diary entries, sketches, or notes.
But that's not all – we offer a staggering selection of 30 note templates to choose from. Whether you need structured grids, creative designs, or blank canvases, we have the perfect template for any occasion. What's more, these 30 templates are also available separately in the notes pages section, providing endless options to capture your ideas, inspirations, and musings.
Embrace the freedom to customize and create a diary that reflects your unique style and needs. Seamlessly transition between planning and personal reflection, all within the same digital diary. Keep your life organized, unleash your creativity, and streamline your thoughts with our Digital Customizable Diary.
Don't miss this opportunity to revolutionize the way you plan, create, and organize. Get your hands on the ultimate companion for capturing your journey and unlocking your true potential.
Features
Hyperlinks
for easy navigation
Tabs
for quick access to important pages
Custom dates
that fit your needs
Customize Your Planner
adapt your planner to your life by choosing the most suitable layouts
Sunday / Monday
start day of the week that you prefer
Editing mode
draw, write and sketch on the go
Compatible with

Goodnotes

Notability

Noteshelf

Xodo
Samsung Notes
Experience the Convenience of Hyperlinked Annual Calendar
Discover a new level of ease and efficiency with our Hyperlinked Annual Calendar. Seamlessly navigate through the planner by simply clicking on any date, week, month, or quarter. Say goodbye to endless scrolling and effortlessly jump to the exact page you need. Stay organized and in control as you effortlessly explore and access any section of the planner with just a click. Experience the convenience of our Hyperlinked Annual Calendar and streamline your planning journey like never before.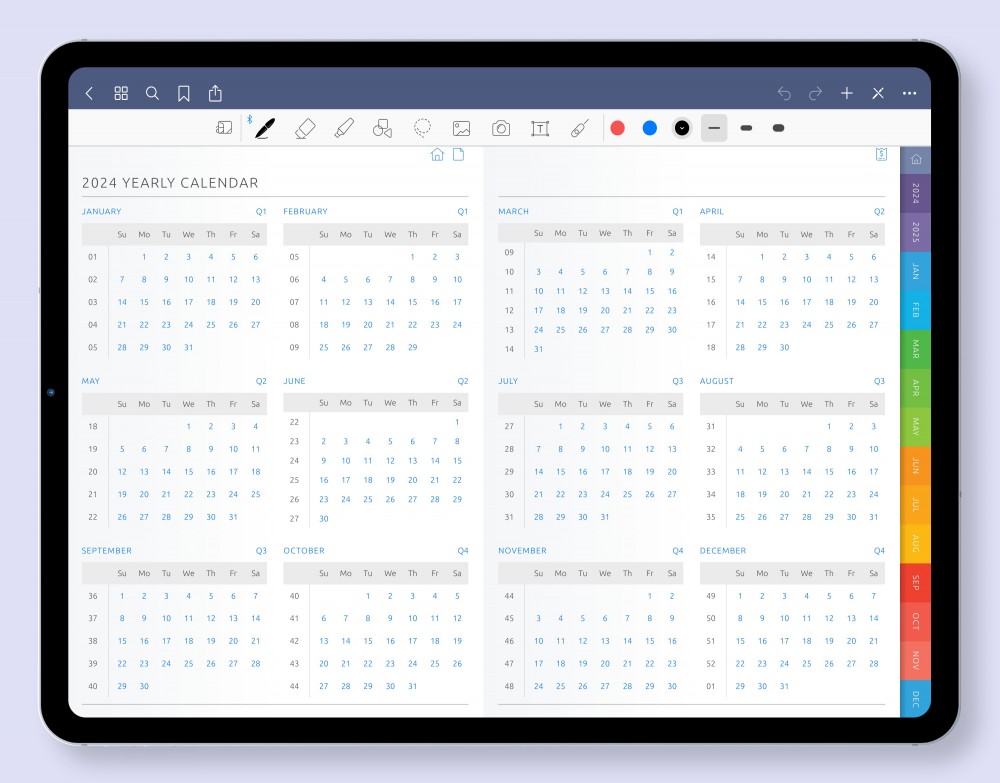 Embrace the Power of the Quarterly Planner
For those who prefer planning in quarters, our Quarterly Planner offers the perfect solution. Seamlessly integrated within your diary, each date is conveniently linked to its corresponding daily page. Experience the ease and efficiency of navigating through your planner, effortlessly accessing the information you need for each quarter. Stay organized, focused, and in control as you make the most of this valuable planning tool.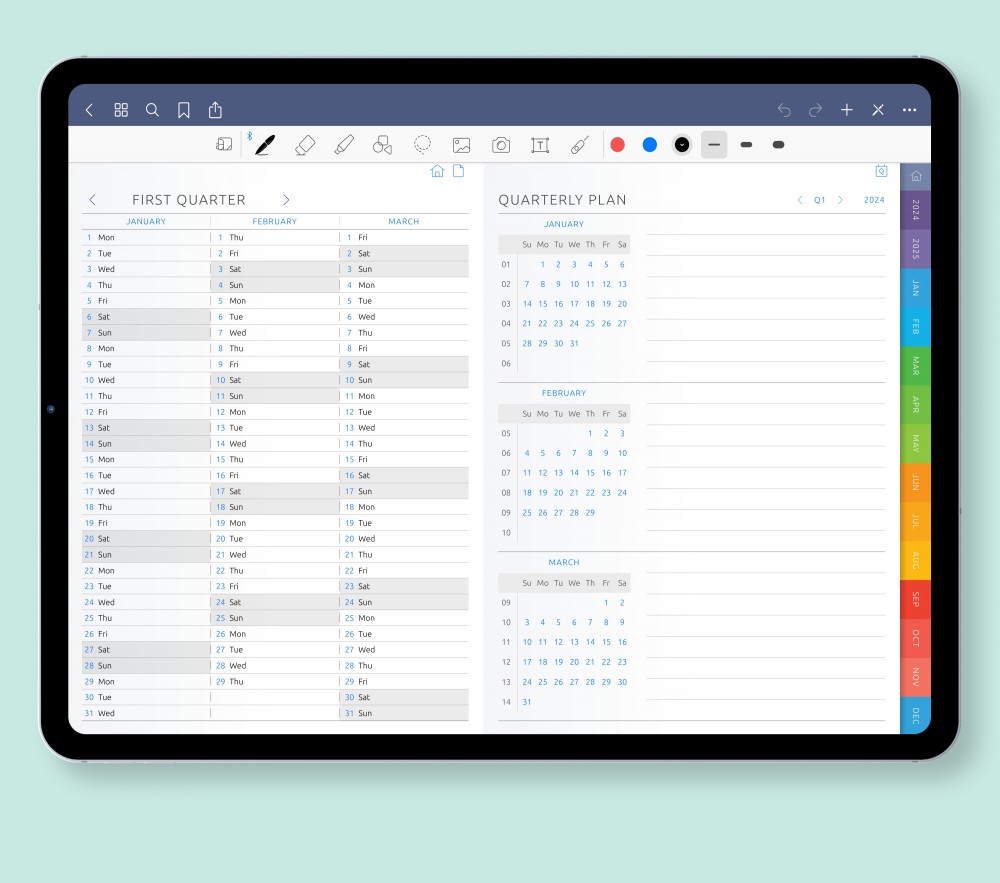 Optimize Your Planning with the Monthly Planner
Harness the power of our monthly planner template, intelligently linked to daily and weekly pages. As a popular choice for many, planning on a monthly basis provides a convenient overview of key events before diving into the finer details of weekly scheduling. With our planner, you can seamlessly transition between monthly, weekly, and daily pages, ensuring a holistic and efficient planning experience.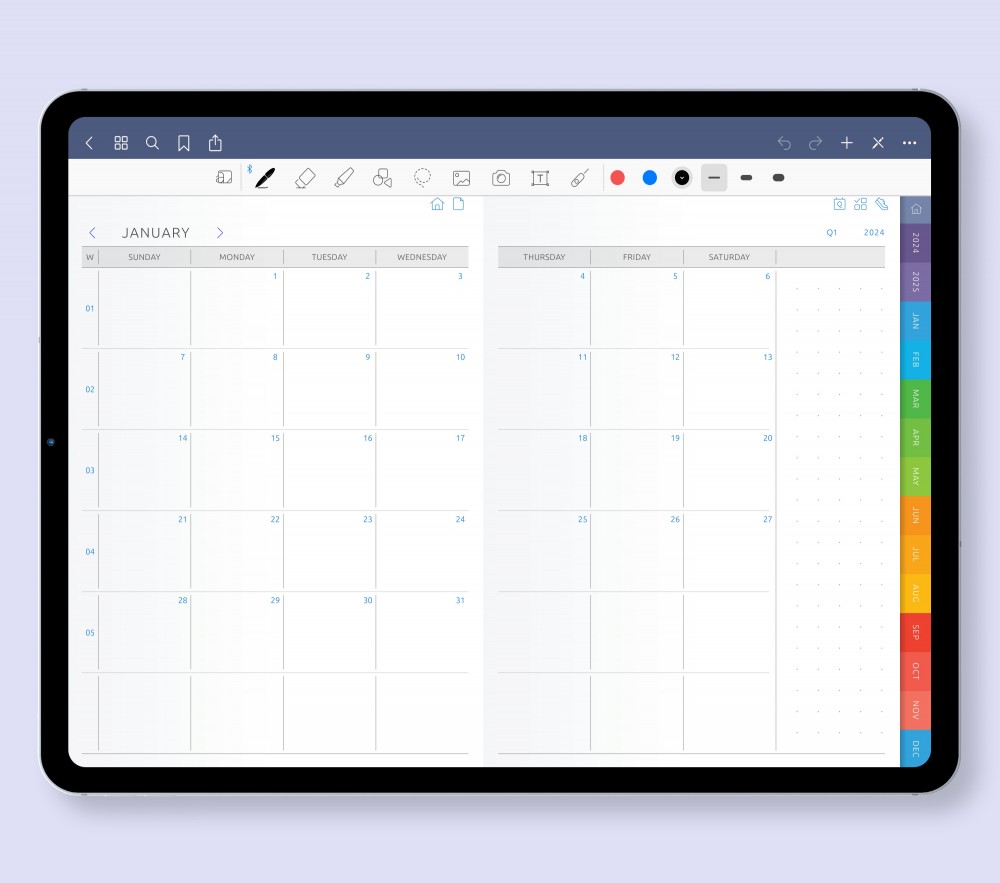 Efficiently Manage Your Tasks with the Weekly Template
Introducing our Digital Customizable Diary, carefully crafted to empower you with seamless task planning and scheduling. With our user-friendly weekly schedule template, organizing your daily tasks becomes a breeze. Take charge of your productivity as you effortlessly plan and prioritize your activities within the planner.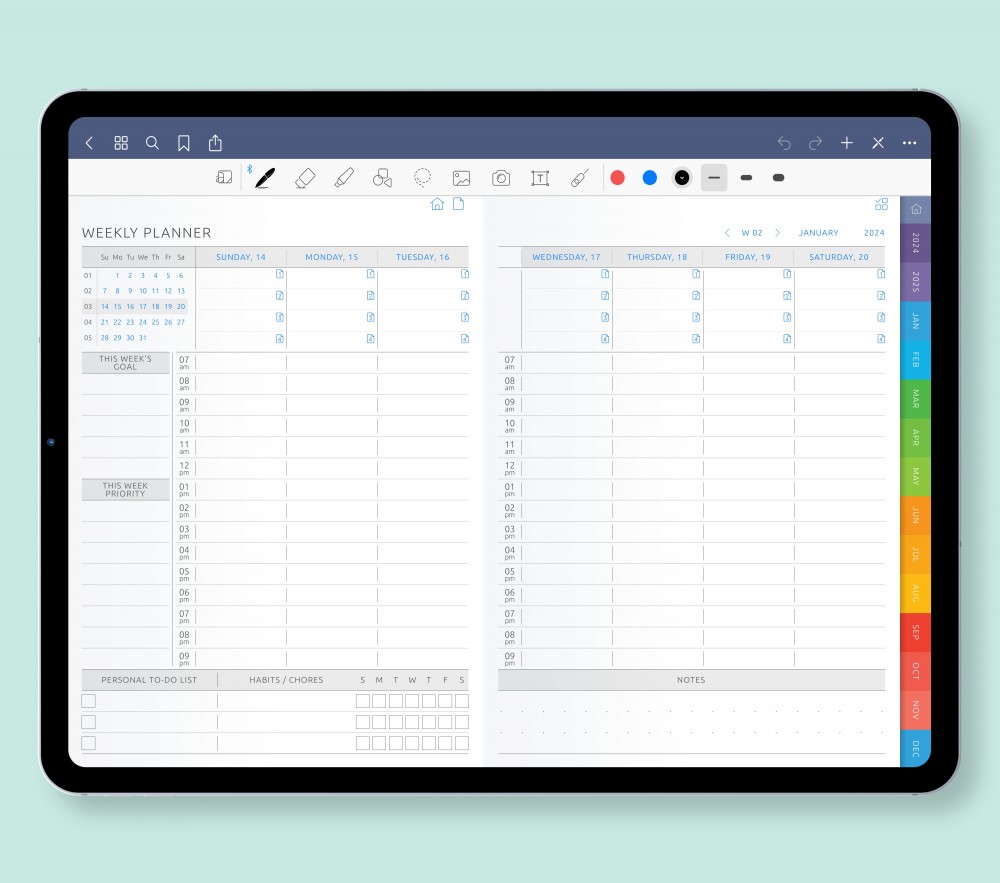 Express Your Thoughts and Reflect in Your Unique Voice
With the Digital Customizable Diary, you have the freedom to write your diary and reflect on your experiences in a way that resonates with your individual style. Enjoy the flexibility of up to four daily journaling pages, which can be customized to suit your preferences and personalize your entries. Choose from a diverse collection of thirty templates, offering a wide range of options to experiment with different layouts and designs.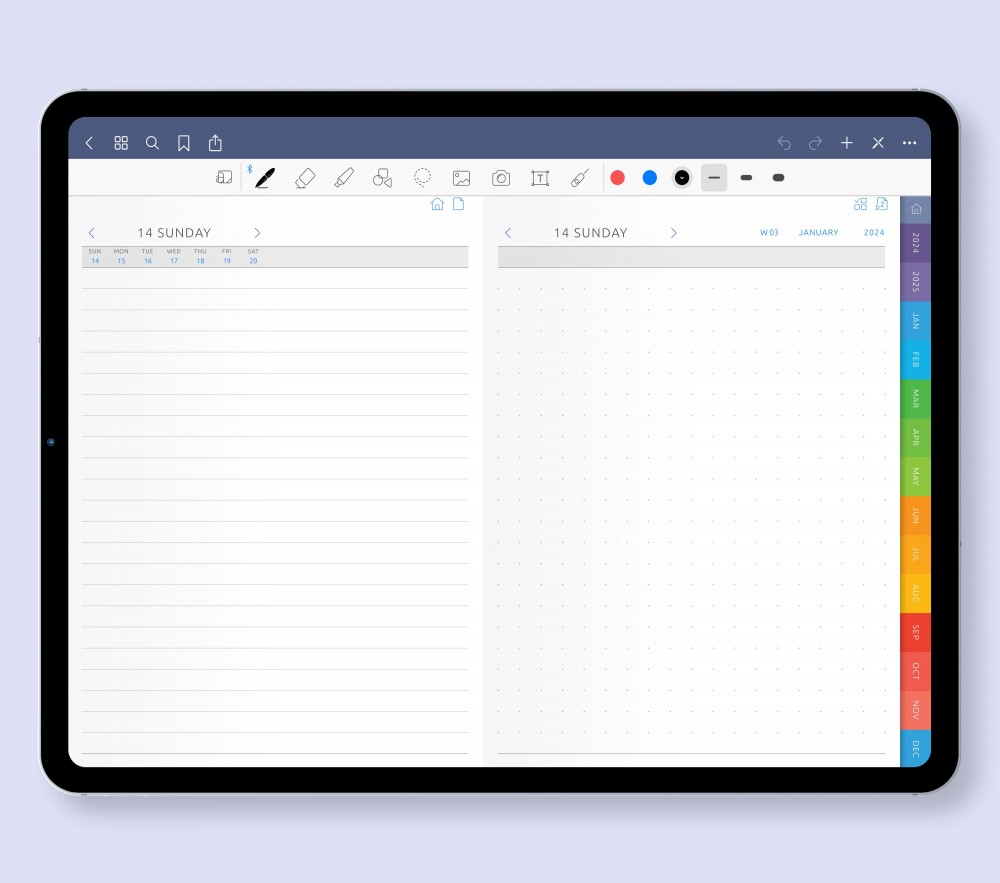 Unleash Your Creativity: Personalize Your Note-Taking Experience
Elevate your note-taking with our planner's diverse selection of versatile and customizable templates. With over 30 options to choose from, you have the freedom to capture your ideas and thoughts in a way that perfectly aligns with your unique style and requirements. Additionally, you can experiment and handpick your favorite templates to create personalized daily pages that inspire productivity and reflection.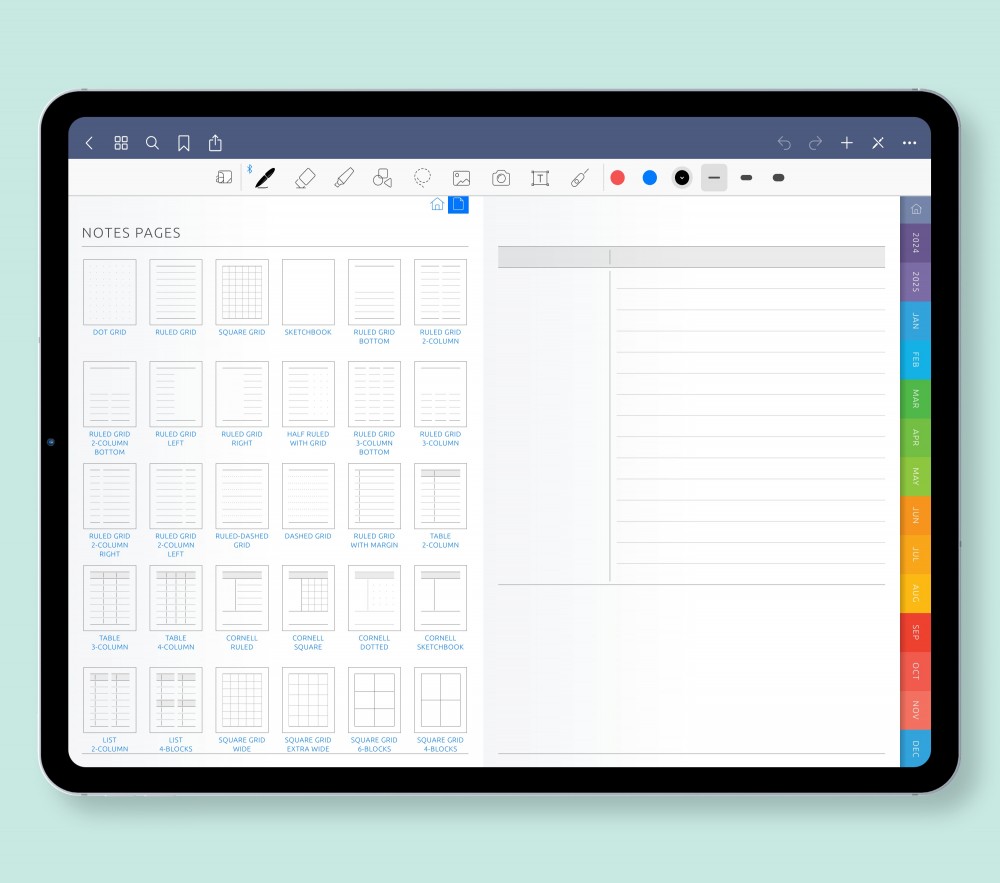 Digital Customizable Diary
$8.68
Added to cart.


Continue to checkout
OR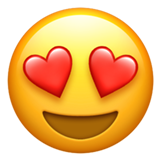 65 iPad Planners
+Future Releases & Updates
$19.97
Added to cart.


Continue to checkout
After purchase, enjoy unlimited customizations and downloads of your planner or bundle at no added cost