Kindle Scribe Monthly Planner
$9.69
Added to cart.


Continue to checkout
OR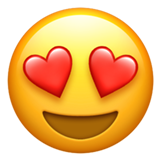 27 Kindle Scribe Planners
+Future Releases & Updates
$19.97
Added to cart.


Continue to checkout
After purchase, enjoy unlimited customizations and downloads of your planner or bundle at no added cost
Dive into sophisticated organization tailored for the digital age with the Kindle Scribe Monthly Planner. Designed for the modern achiever, this planner integrates seamlessly with your Kindle experience, bringing both convenience and precision to your fingertips.
Core Features:
Adaptable Pages: Outfit your planner with 2 yearly, 2 quarterly, and 2 daily pages, bolstered by 4 monthly and weekly pages. Mold them to resonate with your goals and daily flow.

Goals & Productivity: Outline your annual and monthly targets, utilize detailed overviews, and employ habit trackers to refine your daily efficiency.

Financial Oversight: Command your financial trajectory with detailed tools ranging from yearly bills and monthly budgeting to an assortment of dedicated trackers.

Wellness Focus: Embrace a holistic lifestyle with meal plans, sleep trackers, and added tools like affirmation prompts and curated recipes.

Fitness Commitment: Chart your fitness voyage with comprehensive workout logs, body metrics, and activity-specific templates such as running and walking records.

Diverse Utilities: Harness the power of dedicated templates for your social media endeavors, enrich personal growth with curated reading lists and inspiring quotes, and maintain professional momentum with conference templates and contact logs.

Note Expertise: Delve into 30 versatile note-taking templates, ensuring you document ideas, meetings, and reflections with finesse and clarity.
Crafted for the avid Kindle user, the Kindle Scribe Monthly Planner is more than a planning tool—it's your partner in progress. Step confidently into each day, fully equipped to transform vision into reality.
Features
Hyperlinks
for easy navigation
Tabs
for quick access to important pages
Custom dates
that fit your needs
Customize Your Planner
adapt your planner to your life by choosing the most suitable layouts
Sunday / Monday
start day of the week that you prefer
Editing mode
draw, write and sketch on the go
Boost Your Efficiency: Elevate Task Management with Our Planner
Harness the power of our intuitive templates to streamline your to-dos and set clear priorities. Select from adaptable monthly, weekly, quarterly, and daily formats tailored to align with your unique demands. With a plethora of templates at your disposal, achieving your objectives and maintaining peak productivity becomes second nature.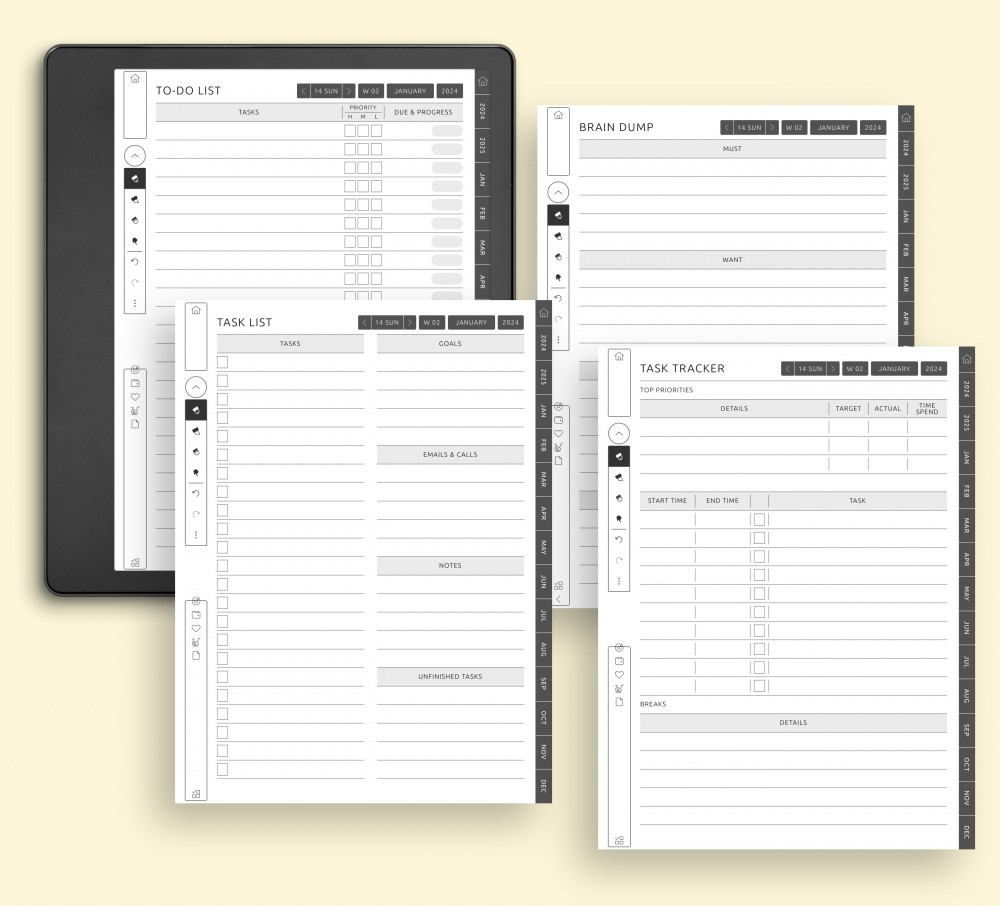 Streamline Your Planning: Seamlessly Slot in Appointments, Meetings, and Events
Dive into hassle-free scheduling with our planner, designed to suit your individual pace. Offering adaptable templates for weekly, quarterly, and annual layouts, our system ensures your planner aligns seamlessly with your distinct rhythm. With an array of templates at your fingertips, maintaining order and managing your agenda becomes intuitive and straightforward.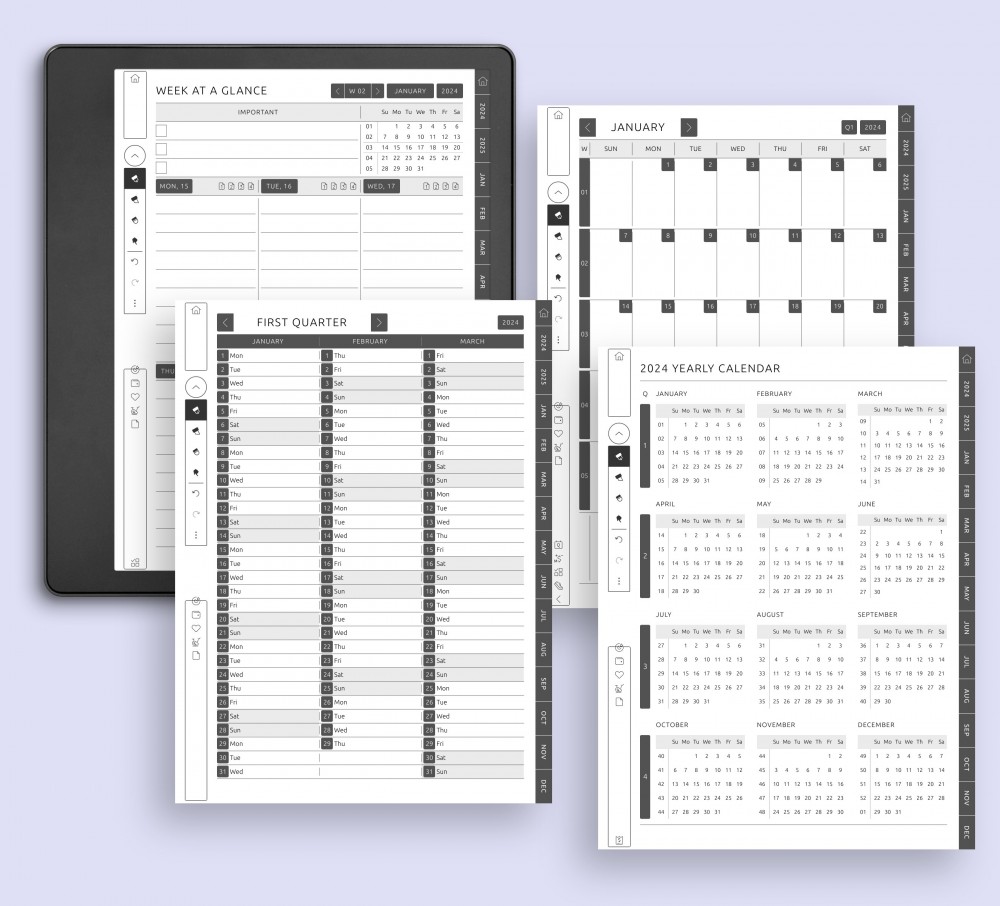 Elevate Your Daily Output
Success thrives on the right tools. Our planner presents a myriad of daily templates designed to align with your aspirations. Choose from five distinct schedules and a plethora of additional resources including checklists, trackers, journals, and notes. Empower yourself with our planner and transform each day into a step closer to your goals.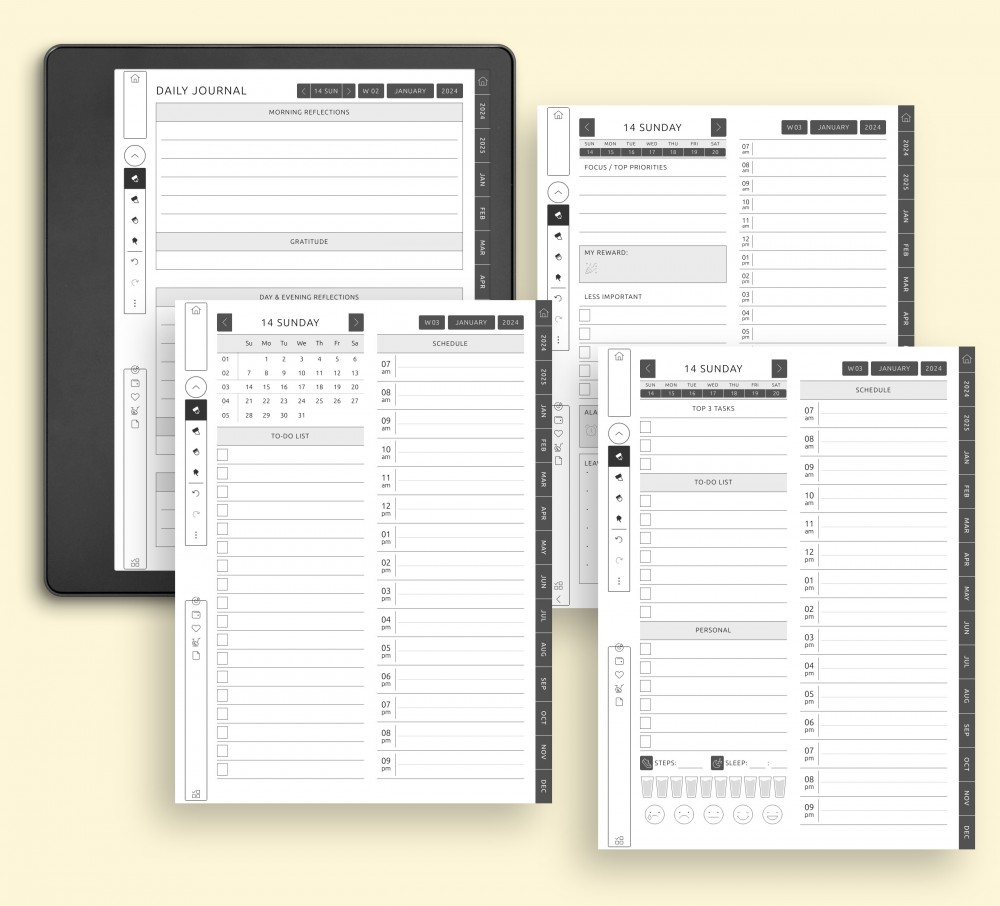 Boost Your Efficiency: Monitor Habits and Daily Routines
Unlock consistent progress with our planner's versatile tracking templates. Featuring four weekly progress trackers, a monthly habit visualizer, and an annual day-by-day marker, your journey towards steadfast productivity is mapped out. Whether establishing new habits, pursuing milestones, or maintaining order, our trackers are your roadmap to accomplishment.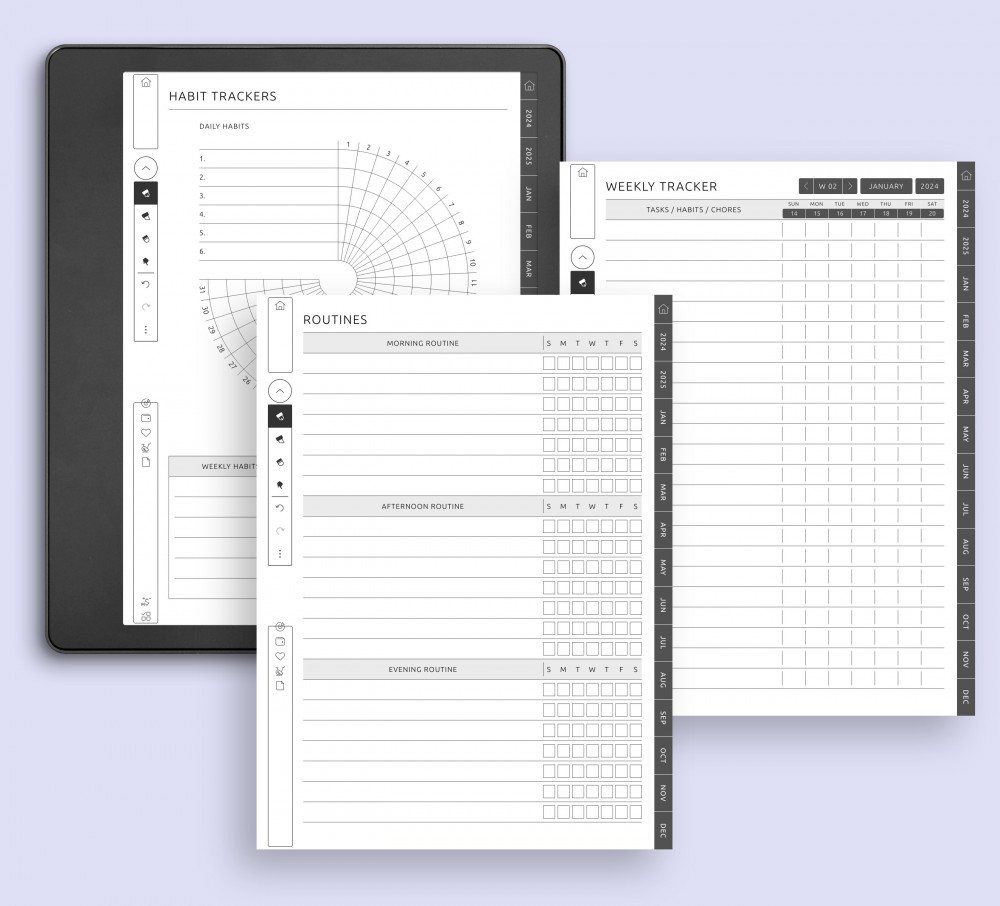 Achieve Financial Mastery: 10 Tailored Templates for Fiscal Clarity
Dive into a realm of financial clarity with our planner's suite of dedicated templates. From meticulous budgeting, expense logging, to pinpointing savings objectives, we empower you to navigate your financial journey confidently. Be it cushioning for unforeseen expenses, paving a path to retirement, or diminishing debts, our planner is your compass towards fiscal resilience and freedom.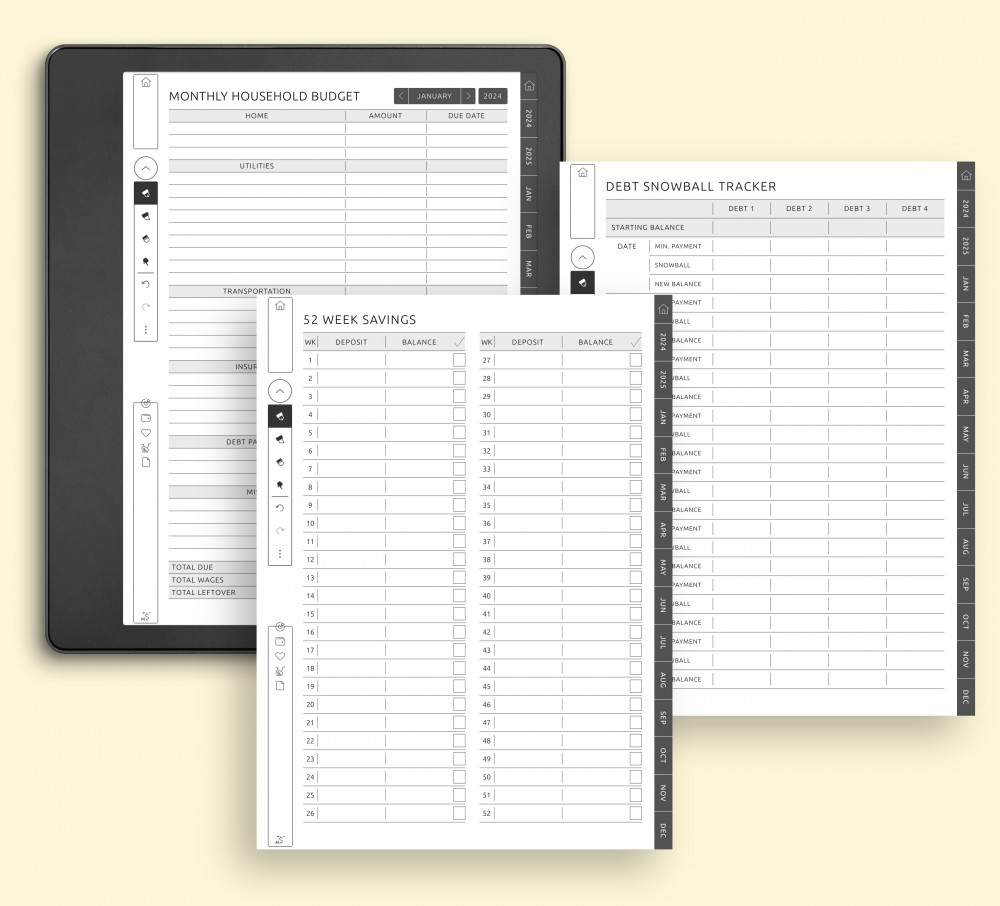 Elevate Your Digital Presence: Tailored Templates for Social Media Mastery
Dive into the world of social media with our specialized templates. Whether it's charting your strategy with our planner, assessing your online footprint with our stats template, or centralizing account particulars, we ensure streamlined management. Amplify your online interactions, be it for personal influence or business expansion, using tools crafted for precision and insight.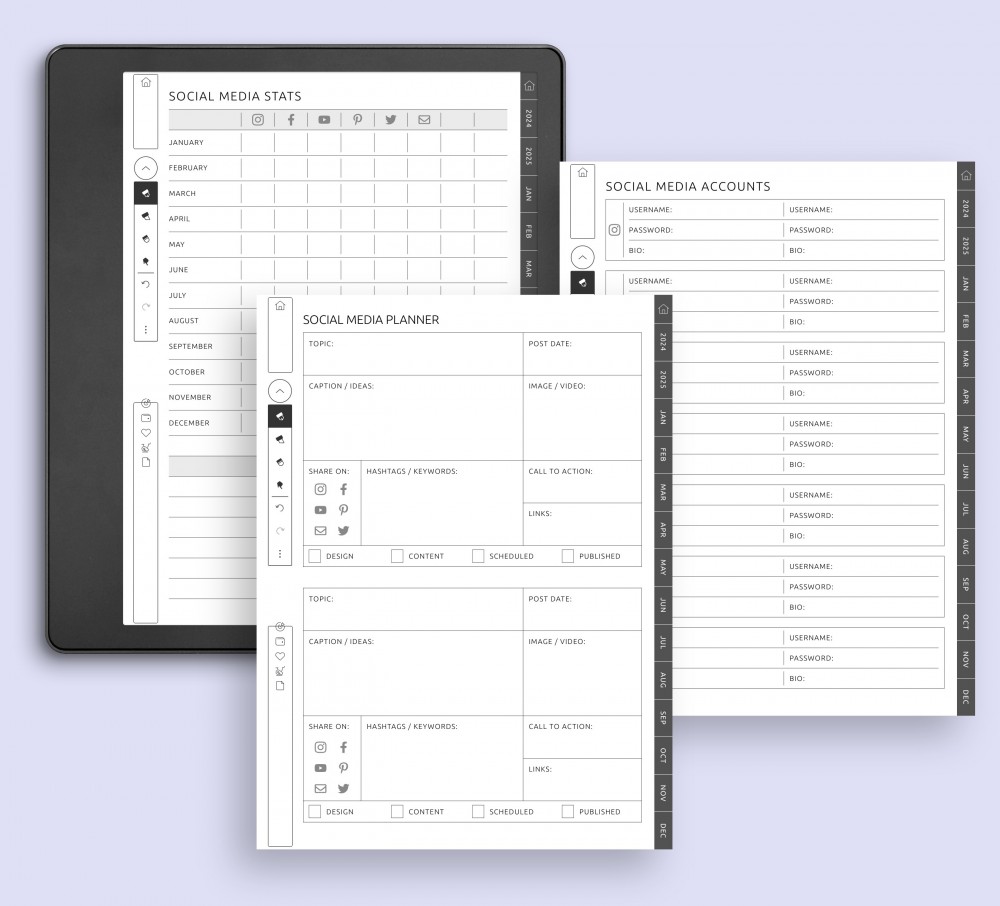 Securely Organize Critical Details: Password Log & Contacts Templates
n our digital age, juggling countless passwords and keeping track of essential contacts can be challenging. With our password log template, you can safely and systematically store your login credentials, ensuring quick access while maintaining security. Simultaneously, our contacts template offers a dedicated space for every vital detail about your personal and professional connections, from phone numbers to email addresses.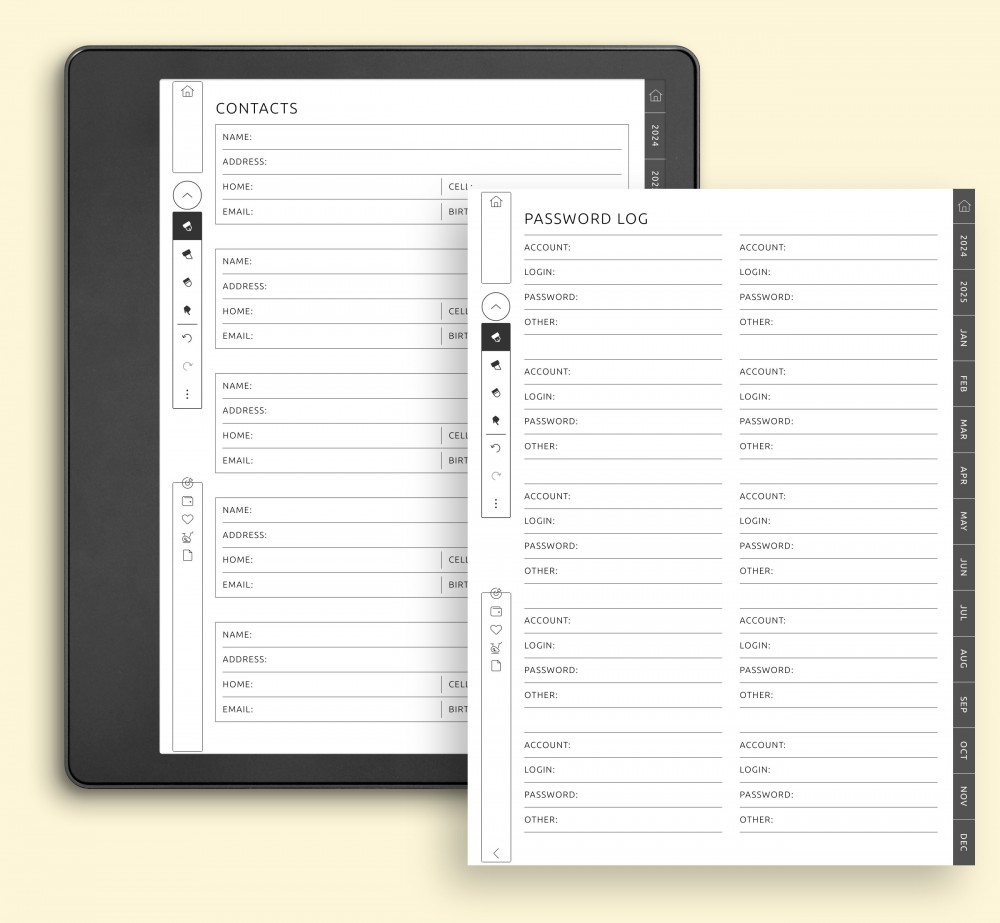 Tailored Note-Taking: Choose from 30 Unique Templates
Delve into the flexibility of our planner, which offers an extensive array of note-taking templates tailored to your specific needs and aesthetic. With 30 diverse options at your fingertips, you're equipped to capture thoughts, ideas, and details in a way that resonates with your individual style. Transform your note-taking experience by personalizing it to your liking.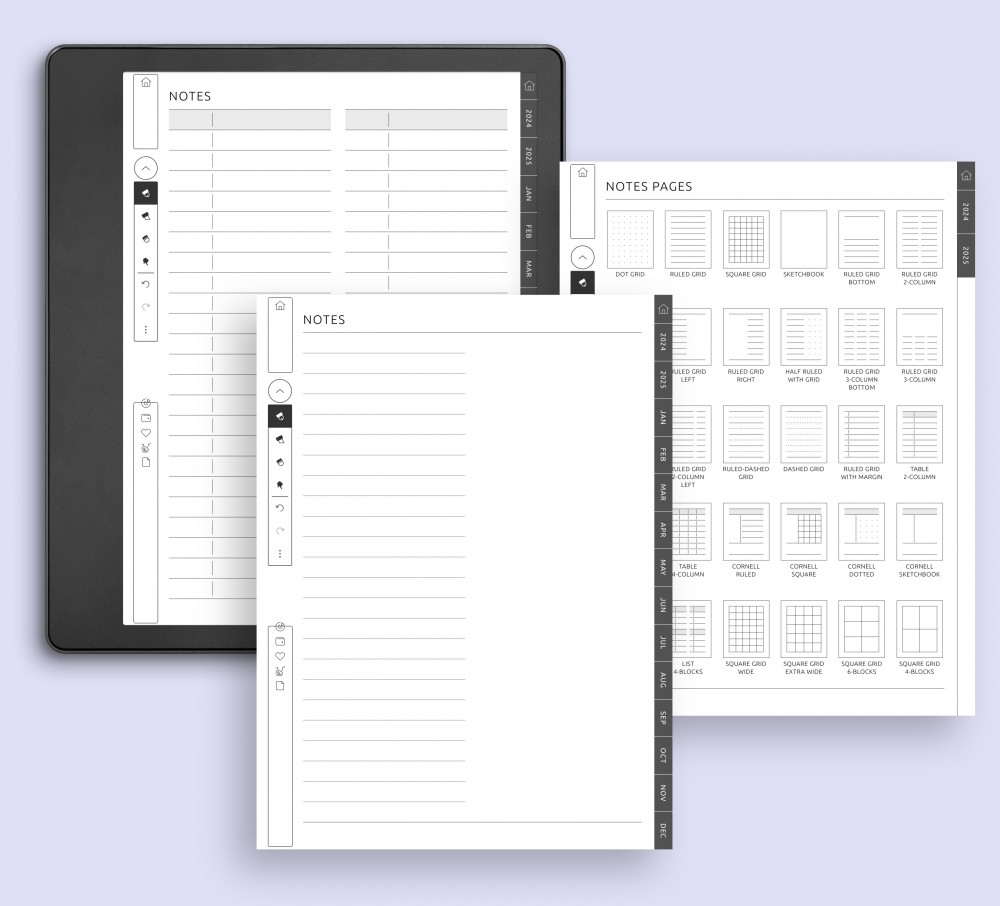 Elevate Your Wellness Journey: Tailored Pages for Fitness, Nutrition, and Self-Care
Dive into a holistic approach to health with our meticulously crafted pages dedicated to fitness, nutrition, and self-care. Monitor your fitness milestones, chart your nutritional intake, and embrace regular self-care rituals. With our planner, you're not just setting wellness goals – you're living them, ensuring a vibrant and balanced life.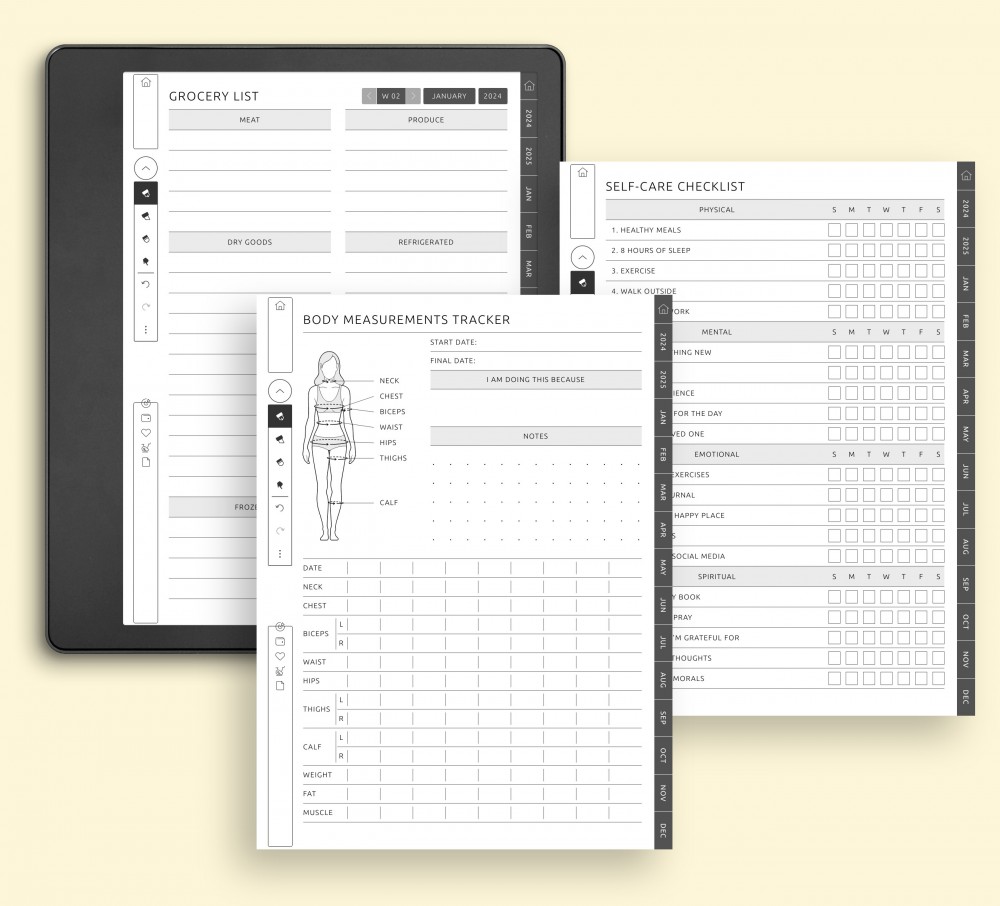 Seamless Browsing Experience
Experience smooth transitions and quick access within our planner, thanks to its intuitive hyperlinked design. Prioritizing user-friendliness, our customizable planner positions your daily tasks, project timelines, and monthly objectives right at your fingertips. Dive into an organized realm where everything is just a click away.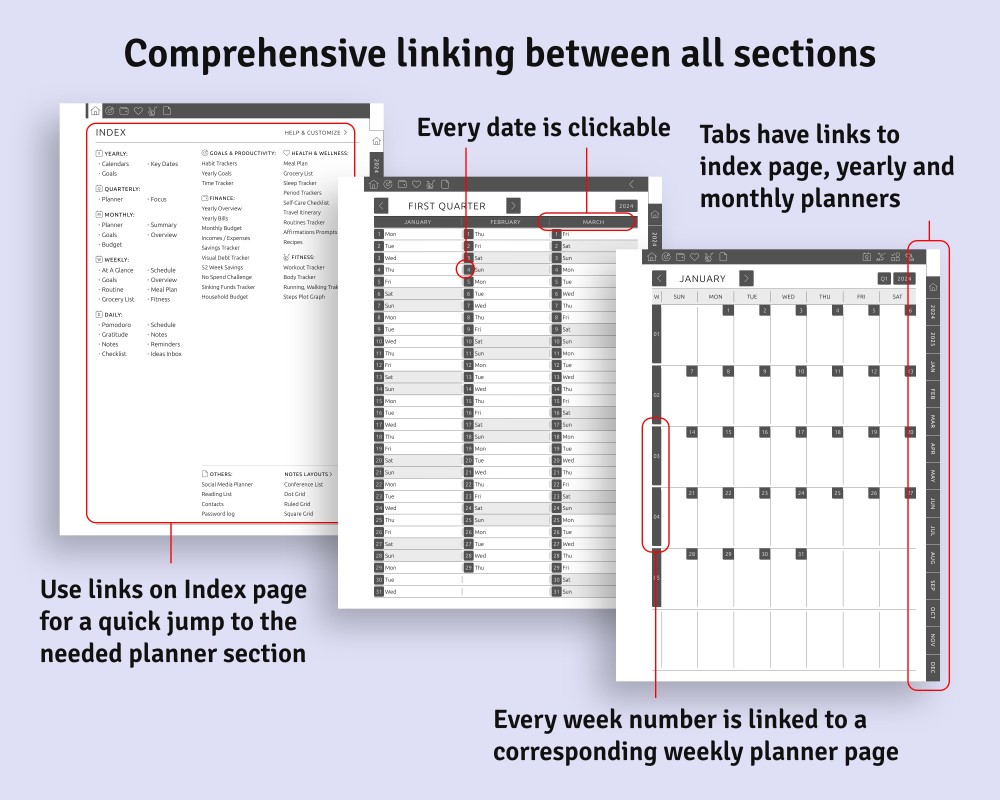 Kindle Scribe Monthly Planner
$9.69
Added to cart.


Continue to checkout
OR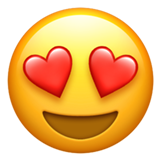 27 Kindle Scribe Planners
+Future Releases & Updates
$19.97
Added to cart.


Continue to checkout
After purchase, enjoy unlimited customizations and downloads of your planner or bundle at no added cost